If you run a small business or are in charge of a startup business, chances are you're
Working from home
. While this might be a great way to save on overhead costs, there are things you're missing out on if you are running your business entirely from a home office. With a
virtual office
, you can take advantage of a variety of services, such as a
mailing address
and
phone answering services
. One of the best services virtual offices provide are
meeting rooms
. Read on for how these meeting rooms can make your next business meeting a huge success.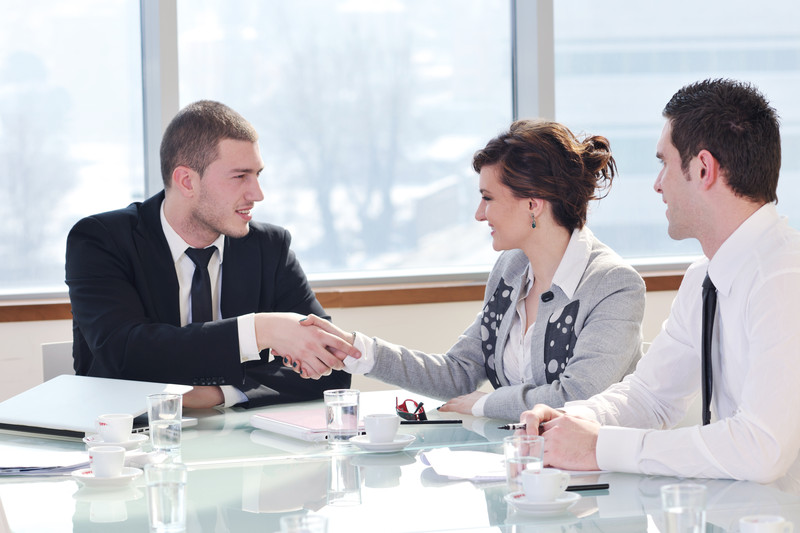 Why Meeting Rooms Are Useful For Your Business
Holding a meeting in your home office or in a coffee shop won't portray your business as professional or well established. A meeting room, on the other hand, demonstrates that your company is firmly established and high profile. Most virtual office locations will have meeting rooms that you can rent, either by the hour, by half day, or by full day. It's possible to schedule these meeting rooms for when you will need them. In addition to having a professional meeting place for your business, taking advantage of this service also means the help of on-site managerial staff. The staff at the location can help with any questions, and will only enhance the professional atmosphere.
Facilities and Services Available To You
Your home office won't necessarily have all of the supplies, facilities or services needed for a successful business meeting. A coffee shop most certainly won't have all the supplies you'll need. A virtual office meeting room will have everything you could possibly need to keep your meeting running smoothly. Refreshments, such as tea, coffee and light snacks will be served. Internet access and video conferencing tools are available, and other office supplies can also be provided if need be. Just some of the supplies available to you include photocopiers, printers and stationery.
Take Advantage Of the Phone Answering Services Too
You can also take full advantage of the
phone answering services
. When in a meeting, you shouldn't need to worry about missing an important client phone call; you need to be focusing on the task at hand. With a virtual office, all important phone calls will be answered by trained professionals, and you can receive the message and call back at a time that is more convenient for you.
Popular Meeting Room Locations
There are a huge number of virtual office meeting rooms across the UK, the USA and the rest of the world. All of the locations are central, accessible and affordable. Popular meeting spaces in
London
,
Chicago
,
Hong Kong
and
Singapore
can all be rented out, beginning at just £35 per hour. While working from home is a great business decision, it isn't ideal when it comes to meeting with clients. Luckily, with virtual office meeting rooms all of the benefits of a
physical office space
are offered to you, without the cost of renting out a physical space yourself. Meeting rooms help make a lasting impression, which is sure to result in a successful business meeting.