There are a great many issues that come with
starting up a business
, including: designing a workflow schedule, hiring and training staff, creating policy as well as possibly finding and
renting affordable virtual office space
. As with any
startup company
, your brand tone is developed from day one, whether this is the design and colour scheme of your website or the design of your logo. When creating an integrated campaign across the many platforms such as print, Internet and eBlasts, your logo will be featured first and foremost and will speak volumes before prospective clients read further about your products or services.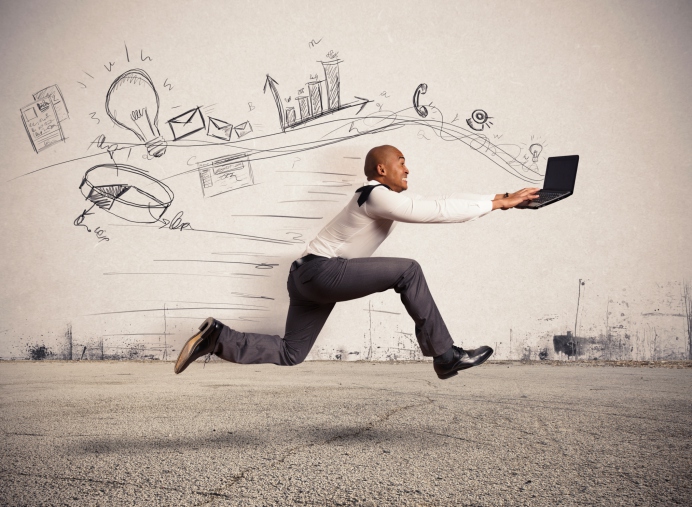 Gather Your Team Together First
When designing the look in relation to the tone of your company, first assemble your print and digital marketing teams as well as your sales team, production team, designers and even your IT team. As a whole, discuss the imagery that best suits your brand and how it will impact your unique customer base. Your customers have a particular persona and will respond uniquely to the colours and feel of your website and marketing material. If your company is attempting to engage with a demographic of young men between the ages of 18-35, the psychographic data should include an understanding of what images this group responds to. They may favour a sleeker, digital look over an illustration or hand drawn logo.
Always Reflect What You're Selling
If you're a
small business
engaged with the selling and distribution of cupcakes, you may want to reconsider an all-black theme. Customers for this product are more likely to respond to a lighter, more edible theme. On the other hand, professional services like
insurance companies
profit from using a more conservative look. But again, this can vary depending on your target market's buyer's persona. In each case, avoid a logo that is overly complicated and confusing and make sure that it reflects the product or service you offer. Many designers may attempt to sway you due to their own desires to create an award-winning logo, but this won't help your brand tone in the long run. Keep it neat, simple and recognizable. Think golden arches and the Nike swoosh. With only a few brush strokes, they have established themselves across international borders and cultures.
Pick a Logo and Run With It
Never promise something that you can't deliver. Your logo is a promise of what lies beyond it. Traditionally, companies leave their logos untouched for decades, altering only a few key elements such as the font and the arrangement of the graphics.
The Ford motor company
shows how a century-old company shifts with the times but remains consistent in terms of their brand tone. MacDonald's, on the other hand, added a small smile to their logo a little while back but still never touched their signature look. When you choose your logo, maintain its presence across every mode of marketing communication, as well as your company email signatures. Spend your time on the valuable task of defining and visualizing your brand tone and less time on accessing an affordable virtual office.
Browse our site
 to find out how easy and cost effective using a virtual office can be regardless of your company or your brand. We can help you find a location that will help you remain true to your brand tone. Creating a logo is the first step towards giving your company a smart and professional touch. Having a virtual office can provide you the space to not only appear professional, but also to conduct your daily business in a professional manner. And because a
virtual office
is cost effective, this allows you to divert funds away from office expenditures and towards design and creative consultants who can enhance your overall brand image.