The term '
Virtual Office
' may be confusing to people who aren't yet familiar with the service, but a virtual office can be a financial lifesaver for new businesses and a tremendous asset to well established ones. By moving your business from a
physical office
into a virtual one you stand to benefit greatly from the many services and opportunities provided to you, not to mention the amount you will save on leasing and power bills. Here are three great reasons to move your business into a virtual office.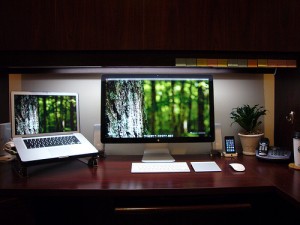 Don't Break the Bank on Overhead
The operating costs of running a business can be staggering, not only do you have to lease an office but you have to worry about telephone, internet and electric bills on top of that. With a virtual office you don't have to worry about any of those things, they are all taken care of for you. You can save big on supplies as well, printers, desks and chairs and computers are all included.
A Worry Free Way to Expand Into New Territories
If you want to take your business to the next level and branch out to another city, or even another country, it can be a staggering process. With a virtual office you can feel free to book meetings almost anywhere in the world. We provide virtual offices in almost every major city, from
New York
to
London
, to give you the appearance of professionalism and to let you focus on your expansion.
Take Your Office around the World
There are many businessmen and women who need to travel constantly to take meetings but are never in one place more than once or twice in their lifetime. On the other side of that coin there are plenty of large businesses who need to send representatives to every corner of the world. With a virtual office you never need to worry about having another meeting in a hotel bar or lounge, you can still deal with business in a professional setting wherever you go. If you are constantly on the move then you are doing yourself a disservice by not having a virtual office to work out of. If you have any questions they can all be answered by looking through
the information available on our website
; if that doesn't solve your problem you can easily contact a representative who will be more than happy to answer any queries you may still have. Virtual offices provide plenty of benefits for all kinds of people, whether you
work from home
or have twenty employees, and there is no reason not to take advantage and move your business into a virtual office.