Images

Details

Prices

Location

Favourite
One Raffles Quay, Singapore
One Raffles Quay, North Tower, Level 25, Raffles Place, Singapore, Singapore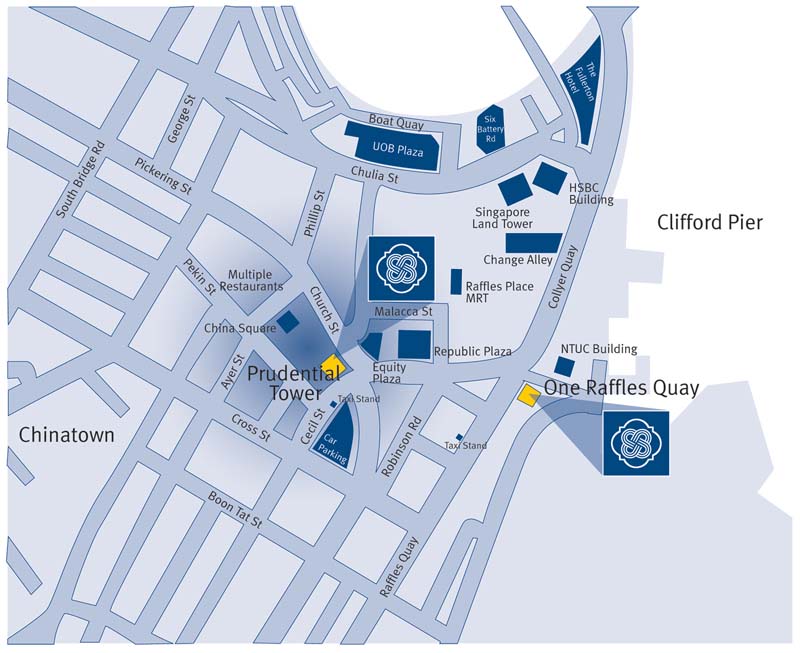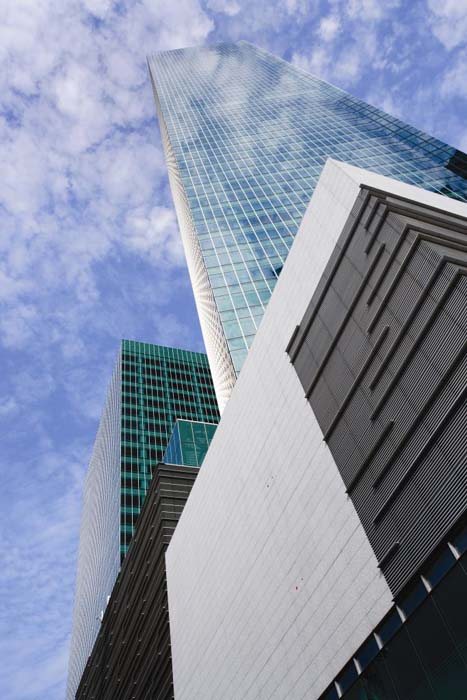 Local Amenities & Businesses
One Raffles Quay is the most sought after business address in Singapore, located right in the centre of the prestigious Raffles Place business district. Our offices on the 25th floor provide a stunning city backdrop, with sweeping views of the Marina Bay, South China Sea and the Esplanade-Theatres on the Bay. The multi awarding winning Business Centre is home to international banks such as RBS, Barclays Capital, Credit Suisse, Deutsche Bank AG, Societe Generale Private Banking and UBS, as well as renowned professional services firms Thomson Reuters and Ernst & Young.
<br><br>
The building offers a flexible and comprehensive array of services to ensure that all business types are catered for, including the latest in technology with CISCO IP phones, hi-speed Internet, d-line secure access system, IT and administrative support and video conferencing and meeting room facilities. Additional site features include a manned reception, a gym and showers. With the addition of a direct link to the Raffles Place MRT via a Retail Link, the building offers a world class range of all amenities required by the modern day businessman.
<br><br>
Ideally located at the heart of the prestigious Raffles Place business district, this contemporary office space provides the perfect Virtual Office solution for advancing your business, both within Asia and around the world.
<br><br>
<span class='newgrey3a'><b>Features</b></span><br>
<ul>
<li>Located in the Raffles Place financial and business district
<li>Close proximity to luxury hotels and cultural centres
<li>Panoramic views of the city, bay and ocean
<li>Direct MRT access
<li>Fast secure Internet access
<li>Professional and helpful support staff
</ul>
<span class='newgrey3a'><b>Centre Services</b></span><br>
<ul>
<li>62 offices in sizes from 1 to 20 workstations
<li>Maximum centre capacity: 200 workstations
<li>5 meeting, boardroom and seminar rooms accommodating up to 72 persons
<li>2 cafes and breakout areas
<li>24/7 access and security
<li>Executive standard modular furniture and seating
<li>Plentiful filing and storage
<li>Flexible CAT 5E cabling for voice and data infrastructure
<li>CISCO IP telecommunications
<li>On floor shower facilities
<li>Direct building access to subway, buses and taxis
</ul>
Services & Prices for this Location
Choose at least one service!
Office Location & Directions
One Raffles Quay is located right in the centre of the prestigious Raffles Place business district. Our offices on the 25th floor provide a stunning city backdrop, with sweeping views of the Marina Bay, South China Sea and the Esplanade-Theatres on the Bay. Situated in amongst the high-class hotels, bars and restaurants of Raffles Place, it is very easily accessed via the Raffles Place MRT. The international airport is a short car journey away (24 minutes approx).
Please fix the following errors: