Images

Details

Prices

Location

Favourite
Gangnam FC, Seoul, Gangnam-gu
Gangnam Finance Center, Level 41, 737 Yeoksam-dong, Seoul, Gangnam-gu, Korea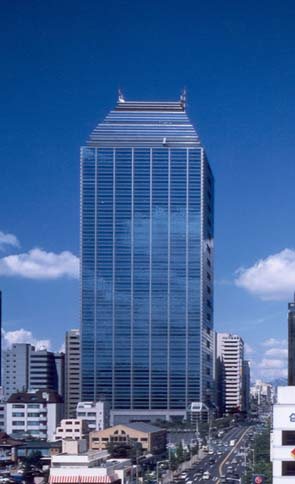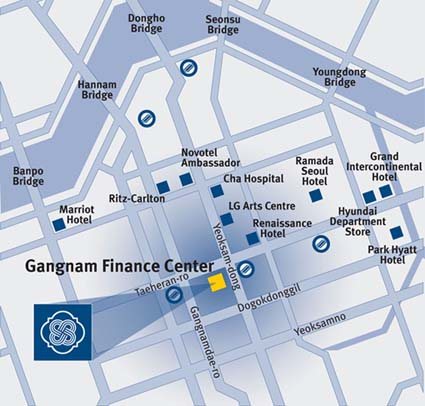 Local Amenities & Businesses
Located on the 41st of 43 floors of the largest building in Korea, this Virtual Office solution exudes success and prosperity. Our spacious offices provide spectacular views over the glamorous Seoul cityscape.
This multi award-winning Business Centre has assisted numerous multinational firms to establish and develop in Korea. The site offers numerous sized office, meeting and conference room facilities as well as professional secretarial services, available for hire on demand. All offices are equipped with CISCO IP telecommunications and high speed network connectivity.
After work you are able to relax and enjoy the wide range of world-class facilities the building has to offer. Our luxurious arcade features various restaurants and a fitness centre. Even catch a show at the LG Art Center. A fine selection of hotels within walking distance include the Ritz-Carlton, Novotel or Renaissance Hotel. The trend-setting Gangnam district is also home to an limitless selection of fashionable boutiques, world-class department stores and restaurants.
This stunning, contemporary office space in Seoul provides the perfect Virtual Office solution for advancing your business, both within Asia and around the world.
Features


Prestigious Landmark and Largest Office Building in Seoul

Center of the Gangnam Business District

Easy Access to Other CBDs and the Main Highway to All Major Cities in the Country

Close Proximity to Luxury Hotels, Cultural Centers and Connection to the Subway

Amazing Panoramic View of the Entire City

Professional and Helpful Support Staff

Centre Services


39 offices varying in size from 1 to 12 workstations

Maximum centre capacity: 125 workstations

3 meeting, boardroom and seminar rooms accommodating up to 14 persons

1 cafe and 1 breakout area

24/7 access and security

Executive standard modular furniture and seating

Plentiful filing and storage

Flexible CAT 5 cabling for voice and data infrastructure

Voice, data and networking infrastructure

Cisco IP Telephone System

Direct building access to subway, buses and taxis

Services & Prices for this Location
Choose at least one service!
Office Location & Directions
Positioned on Yeoksam-dong in the centre of Gangnam, Seoul, near the intersection of Teheran-ro and Nonhyeon-ro. This building is directly linked to the Yeoksam subway station.
Please fix the following errors: