Images

Details

Prices

Location

Favourite
Tianjin, Heping District
Level 29 The Exchange Tower 2, 189 Nanjing Road, Heping District, Tianjin, Heping District, 300051, China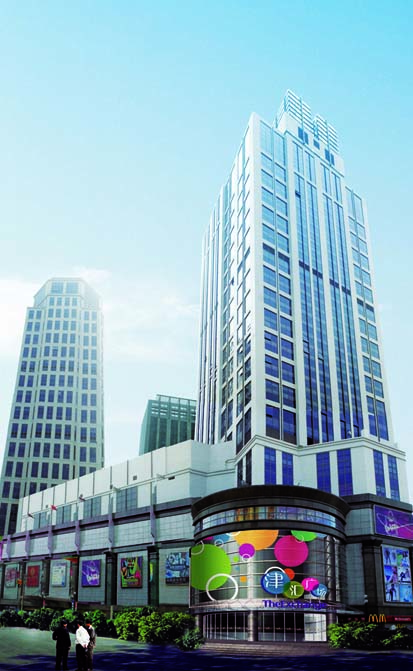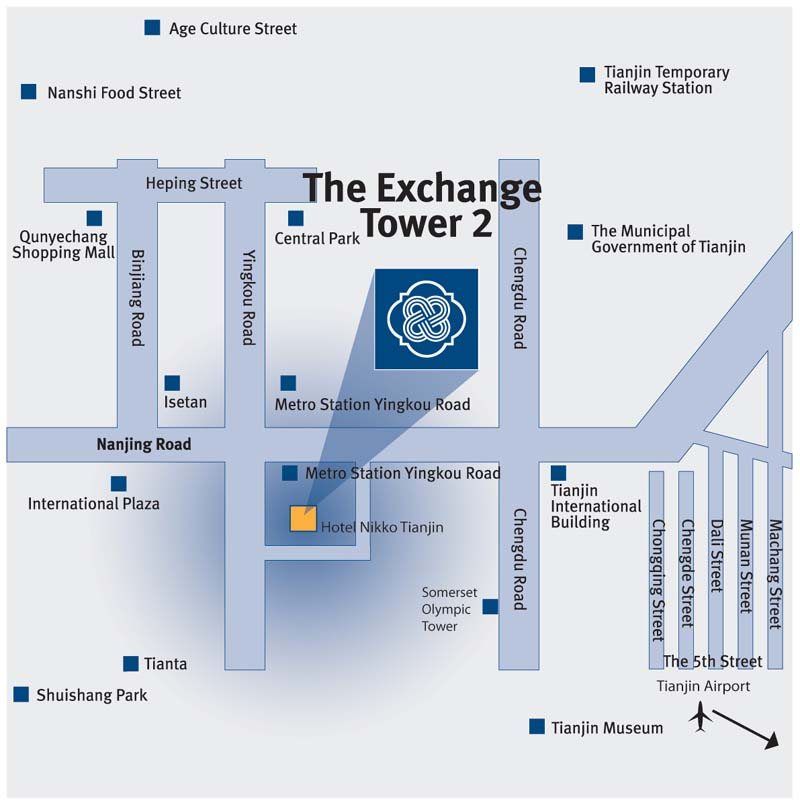 Local Amenities & Businesses
The Exchange Tower 2 is conveniently located in the heart of Tianjin's central business district, along the Nanjing Road in the heart of the prime commercial and trading centre.
The first phase of The Exchange, Tianjin was completed in 2002 and consisted of The Exchange Mall, one the Tianjin's most popular shopping destinations, and The Exchange Tower 1, a Grade A 36-storey office Tower. The popular 30,570 square metre mall offers shopping, dining and other services including banking, health and fitness. Tower 1 building tenants include Citibank, Standard Chartered Bank, Maersk and IBM.
A new addition to the Exchange Tower 2 is the 22-storey deluxe Nikko flagship hotel of Nikko Hotels International within China, the Nikko Tianjin. This features the city's largest ballroom with a capacity of 750 square metres. The Tower is also conveniently connected to the Yinkoudao Metro Interchange Station.
This Business Centre is fitted throughout with award winning CISCO IP telecommunications and high speed network connectivity. Each office suite is equipped with high quality furnishings and generous filing space. There is also a selection of video conferencing and meeting room facilities available for hire on site as well as on-demand professional business support and services to ensure that each client's workplace requirements are always met.
In such an inspirational environment your company could not be better positioned to succeed. Ideally located at the heart of the new Shenzhen central business district, this contemporary office space provides the perfect Virtual Office solution for advancing your business, both within Asia and around the world.
Features


Tianjin's Hottest Business Address strategically located along Nanjing Road

Located in the heart of the Central Business District

Conveniently connected to the Yinkoudao Metro Interchange Station

Fast secure Internet Access

Professional and helpful support staff

Spacious Office Environment

High-traffic malls nearby offers shopping, dining and other services including banking, health and fitness

Within the 5-star Nikko hotel and retail complex

Centre Services


42 offices in sizes from 1 to 20 workstations

Maximum centre capacity: 131 workstations

2 meeting rooms and one video conferencing

2 contemporary cafes and break out areas

24/7 access and security

ICD electronic key entry system

Hot desks

Executive standard modular furniture with plentiful filing and storage

CISCO IP telecommunications

Services & Prices for this Location
Choose at least one service!
Please fix the following errors: