Images

Details

Prices

Location

Favourite
Shenzhen, Futian District
Level 15, Tower 2, Kerry Plaza Tower 2, No.1 Zhong Xin Si Road, Futian District, Shenzhen, Futian District, 518048, China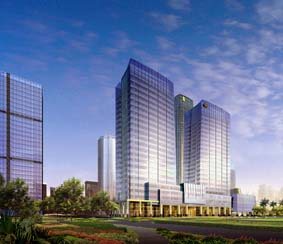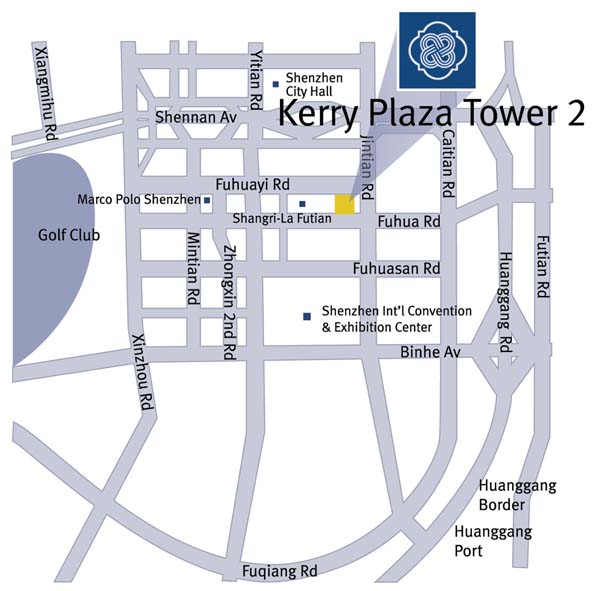 Local Amenities & Businesses
Kerry Plaza features unique and striking twin office towers, each 23 storeys high, connected by an office usage podium. The site is strategically located in the heart of the Shenzhen central business district and within very close proximity to the Hong Kong border crossing.
The Towers provide a Grade A office development, convenient to Metro 1 and overlooking the Shenzhen Civic Centre, close to the Shenzhen Convention and Exhibition Centre. The famous Shangri-La Futian Hotel is also situated adjacent to the property. Of course with such a central location, you are always within easy reach of a wide range of shops, bars and restaurants.
This Business Centre is fitted throughout with award winning CISCO IP telecommunications and high speed network connectivity. Each office suite is equipped with high quality furnishings and generous filing space. There is also a selection of video conferencing and meeting room facilities available for hire on site as well as on-demand professional business support and services to ensure that each client's workplace requirements are always met.
In such an inspirational environment your company could not be better positioned to succeed. Ideally located at the heart of the new Shenzhen central business district, this contemporary office space provides the perfect Virtual Office solution for advancing your business, both within Asia and around the world.
Features


Shenzhen Hottest Business Address at the heart of Shenzhen's new Central Business District

Located within the Shangri-la hotel and convention centre

Across the street from Central Walk Mall, Shenzhen's finaest shopping mall and metro transit hub for Shenzhen with direct rail access to Hong Kong

Shangri-La Hotel at Kerry Plaza Shenzhen (opens in June 2008)

Conveniently connected to the Metro 1 and Five-Star Hotel

Minutes away from the Hong Kong Border Crossing

Professional and helpful support staff

An iconic Landmark incorporating with public atrium with world-class facilities

Close to the Shenzhen Civic Centre and Shenzhen Convention and Exhibition Centre

Centre Services


56 offices from 1-5 workstations

14 Manager's suites

157 workstations

3 meeting rooms and 1 Videoconferencing room

2 facilities area

2 contemporary café and breakout area

24/7 Access and security

Hot desks

Executive standard modular furniture with plentiful filing and storage

Award winning CISCO data infrastructure

CISCO IP telecommunications

Services & Prices for this Location
Choose at least one service!
Please fix the following errors: