Looking for Virtual Office Space in Singapore? These Amazing Locations Are on Offer Now
Posted on 04/04/2018
Singapore is a place where many startups choose to launch their business projects, and is said to be one of the most ideal places for offering a high level of ease in doing business. Several different reasons contribute to this assertion, including the government policies that regulate businesses, as well as the strategic physical location of Singapore. Suddenly getting to and from other areas of interest to your business can become much easier. Perhaps, however, your business or startup doesn't yet require a full office and you'd like to take a look at other options. If this is the case, a virtual office might be just the solution. Take a look at these amazing virtual offices in Singapore.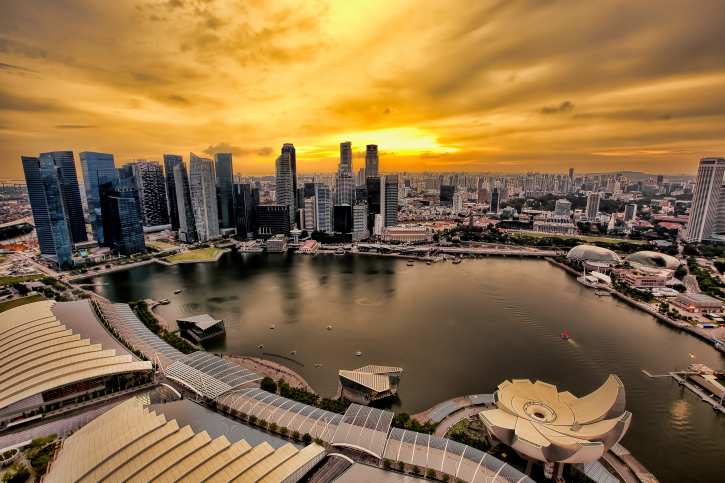 The Business District of Raffles Place
A geographical area of Singapore that is of particular interest to many businesses, as well as consumers in search of trustworthy and reliable companies, is Raffles Place. Here, you'll find some of Singapore's tallest buildings as well as many other landmarks that bring in tourists and locals alike. Some notable buildings at Raffles Place include the Fullerton Hotel, the Merlion, and the Esplanade Theatre, which is a durian shaped centre for the arts. This is also where the stock exchange of Singapore is situated, which speaks volumes for the viability of
Raffles Place to hold the address of your business
.
The Centre of Raffles Place: Battery Road
A business hub on
Battery Road
offers virtual office space for your business, and is ideally situated right in the centre of Raffles Place. With serviced office space for lease, as well as all of the virtual office opportunities your business could possibly need, this is an ideal building to consider. All offices in the building are fully furnished and have air conditioning, as well as expansive views of the city's buildings and nearby harbour. Meeting rooms are offered for your use at your own leisure, as well as professional secretarial services. High speed Internet will keep you and your business connected at all times, and the convenient location will surely be the best inspiration for success.
The Edge of Raffles Place: Robinson Road
Situated right on the edge of Raffles Place is another virtual office space on Robinson Road. Virtual office services offered here include a registered address as well as mail forwarding, phone answering and fax services. Facilities for holding your business meetings are also available here, and with a quick walk to Raffles Place as well as the surrounding amenities in the business hub of Singapore, you'll find convenience in volumes. Regardless of what your business is, you'll likely find that both you and your business can benefit from the services of a virtual office. Delegating certain tasks while achieving a certain level of professionalism is always beneficial, and even more so when you have an address at Raffles Place in Singapore. Take full advantage of the reputation of this location, and opt for a Raffles Place virtual office.