Running a business from a virtual office has many benefits, one of which is having the ability to relocate cities without much of an upset to your business. It's easy to operate seamlessly between multiple virtual offices locations around North America. Perhaps it's time you consider a move that will make both you and your business more prosperous. Here are five virtual office locations in different areas of California where you're sure to pair your love of the sunshine with the success of your business.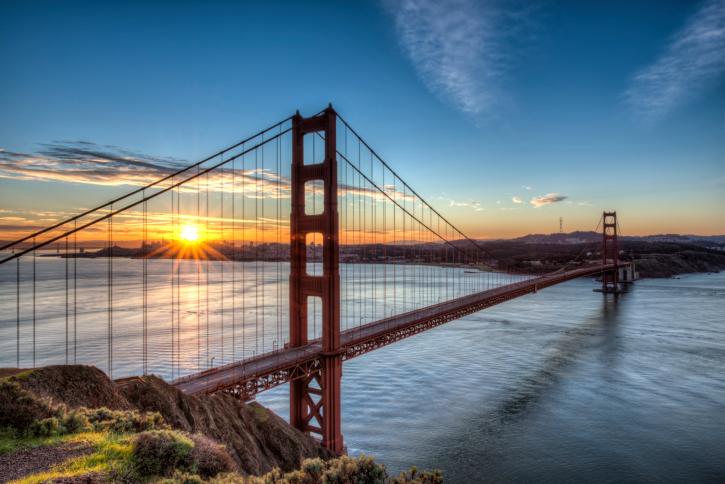 San Francisco: A Financial Center on California Street
If you're ready to truly be a Californian business, why not opt for the center of world commerce and the transportation hub that is San Francisco?
This San Francisco virtual office
is conveniently situated on California Street in the heart of the financial district. Located on the third floor of a 52-floor skyscraper, which is the second tallest in the city and was formerly known as the Bank of America Center, you'll have access to all of the convenient amenities that come with any virtual offices with a bonus: an on-site cafe for your social and business networking needs.
San Francisco: Prestige with a View on Montgomery Street
If San Francisco is your city of choice, consider checking out another option in the center of the financial district. Our
Montgomery Street virtual office
takes up the eighth and ninth floors of this Montgomery Street building, which is a 16-storey structure and another notable and sought-after business address that's sure to leave a lasting impression.
Beverly Hills: A Rockstar Manufacturing Hub
If you're looking to transform your business into something a little more 'rockstar,'
consider relocating to Beverly Hills
, Los Angeles, where you'll find this virtual office ideally situated on the Avenue of the Stars and Santa Monica Boulevard. Your business is sure to progress quickly in Los Angeles - the largest manufacturing center in the United States - especially with the assistance of a prestigious corporate image.
Downtown Los Angeles: Full Service on Fifth
An alternative option to the prestigious Avenue of the Stars location is our
virtual office tower on West Fifth Avenue
, which offers full virtual office services and amenities along with a 24/7 security. The Gas Company Tower, where this virtual office is located, is an award winning, architecturally stunning building located in the historic core of downtown Los Angeles.
Brentwood/Santa Monica: Oceanside Californian Relaxation
Situated west of Beverly Hills just six minutes from the center of Santa Monica, be sure to consider
this virtual office space as a relaxing alternative
to the hustle and bustle of downtown Los Angeles. With 360-degree views of the ocean, as well as many restaurants and cafes within walking distance, you're sure to get all the sunshine you could ever wish for at this virtual office location. Whether you're looking for the hustle and bustle of a central Californian city or the relaxation of a beachside Californian town, you can find whatever suits your desires at our many virtual office locations across California. Take one step closer to the sunshine while furthering the success of your business, and opt for a California-based virtual office. For more information on our virtual offices and a full list of our virtual offices in California, visit us at
http://www.yourcityoffice.com/business_address.php
.