When you think of the most romantic city in the world, you're likely have visions of one landmark in particular: the Eiffel Tower. You're certainly not mistaken in having these thoughts, but as it turns out, the love capital of the world also happens to be a major financial and commercial business hub, too. This is one location that is sure to enhance your business with both love and prosperity. If you're in need of a
virtual office in Paris
, France, we've got you covered! Check out this sought-after
virtual office
location in the heart of Paris, the city of love and prosperity.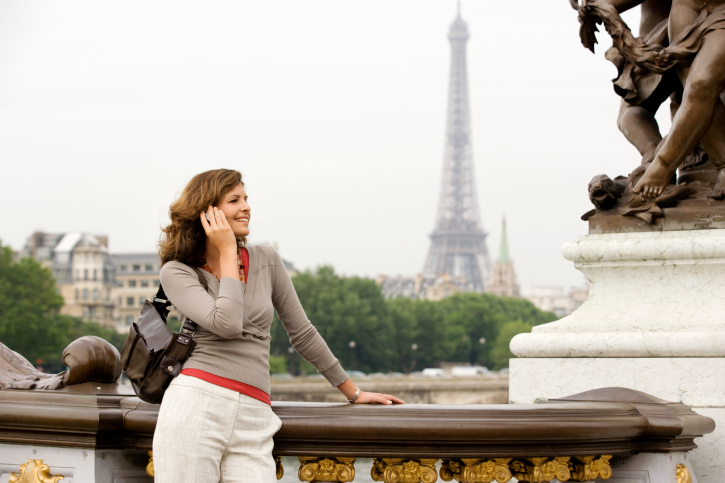 The Location: Rue de l'Amiral Hamelin
Situated in the midst of some of the most famous and renowned landmarks in Paris,
our virtual office at 28 Rue de l'Amiral Hamelin
is located in the centre of the financial district of Paris, ideally nestled between the Eiffel Tower, the Champs Elysees and l'Arc de Triomphe. The office is connected by two convenient tube lines, no 6, Boissiere station and no 9, Iena station, as well as five additional bus routes. You'll also find many cafes, shops, restaurants, and bars within walking distance of this location.
The Building: a Refurbished Private Mansion
Instead of
working from the confines of your own home
, why not bring your business to a grandiose level, and work from a beautiful, refurbished private mansion? Fitting in perfectly with the chic Parisian fashion that surrounds the structure, this building is sure to bring forth only the highest of client admiration's and business professionalism. Large glass windows allow the large and flexible work spaces to be filled with light, while the green residential neighbourhood makes for a private and peaceful setting. The work spaces here come complete with modern and functional furnishings to ensure that you and your business' maximum focus and potential are met.
The Amenities and Services: Ultimate Functionality
On top of the luxury of the building itself and the prime location, this
Paris virtual office
also offers amenities like a modern meeting room, a private terrace, an interior courtyard garden, and staffed reception from the hours of 9am to 6pm daily. Business owners and team members gain 24-hour access to the building, and also receive the benefits of
call answering
and
call patching services
, as well as
fax to email
. Though the address itself speaks volumes for the benefits of this virtual office, the added amenities make choosing this virtual office a very easy decision to make. If you're planning on relocating to the city of love, or simply making progressive adjustments to your current home office situation, you're sure to find many advantages through the use of any virtual office, especially this one. Since great decision-making is an integral part of the success of your business, make this decision one that counts and opt for 28 Rue de l'Amiral Hamelin. For a complete list of all the features and benefits of our virtual office in Paris, France,
Contact us here
.