If your small business is currently based in
a virtual office in Chicago
, you might be looking for some places to impress your up-and-coming clients. With many choices available in Chicago's metropolitan center, there are a variety of great places to host a client lunch. Here are just a few local restaurants your clients will love.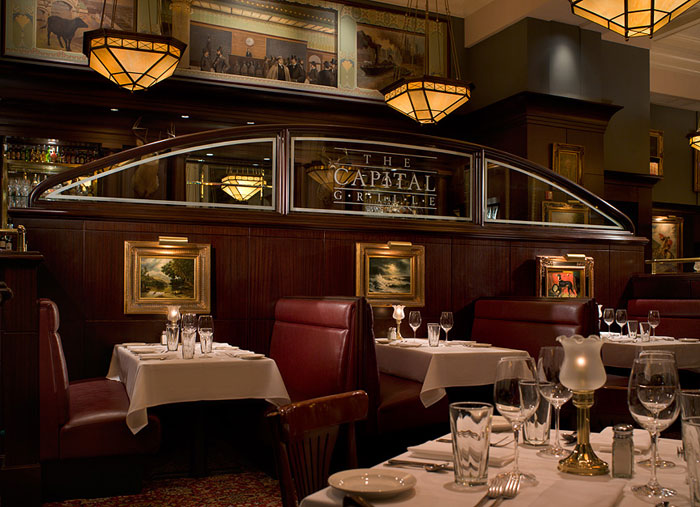 Enjoy a Dry Aged Steak at The Capital Grille
A restaurant voted among the Best American Cuisine Top 50 List in 2010 by Open Table,
The Capital Grille is the kind of restaurant that is sure to impress anyone
, particularly those who love a good steak. With executive chef Jim Nuetzi at the helm, this is a sophisticated chophouse that aims to serve only the finest ingredients, with each steak hand trimmed and aged to perfection so only the best product reaches the table. The perfect place to impress a new client, The Capital Grille features plush leather booths and polished wood for a classy appearance. Aside from its steak, the menu features items like Maine lobster salad, seared sea scallops with arugula and corn and parmesan truffle fries. With a variety of great vegetarian options on offer as well, this restaurant can cater to even the most critical of palates.
An Armenian Tradition at Sayat Nova
Located close to Michigan Avenue in the midst of Streeterville, S
ayat Nova has been around since 1970
, offering their take on Armenian cuisine to the people of Chicago. Opened by Levon and Arsen Demirdjian, Sayat Nova wanted to expand the palate of the local culture with traditional specialties like shish kebab and shawarma. Named after Sayat Nova ("King of Songs"), a man who became important to Armenian culture through his recitation of poems and songs, this cozy, white table clothed restaurant has served as a consistent dining destination since its inception. If you're looking for something more casual with a Middle Eastern twist, Sayat Nova may be the ideal way to escape from the always-bustling North Michigan Avenue.
Casual Italian at Its Best at Cafe Spiaggia
A more understated take on the high end Spiaggia, this restaurant serves up inspired Italian in a comfortable and homey setting that appeals to tourists and visitors alike. Featuring the best that Italy has to offer,
Cafe Spiaggia uses high quality olive oil, cheese and salami and is one of Chicago's best casual cafes
. For this cafe that has been around for 26 years, Chef Tony Mantuano has crafted a menu where you can enjoy specialties like meatballs with pecorino Romano, gnocchi with wild boar and a fine selection of cheeses and meats. The perfect place for a casual feast, this staple on Chicago's magnificent mile will make you want to save room for gelato! With a virtual office location close to many of Chicago's favorite dining spots, there's no shortage of places to satisfy your client's palate for a business lunch. Whether you're looking for a traditional steakhouse, a Mediterranean staple or some stellar casual Italian, there's something for everyone. For more information about virtual offices in Chicago, or to learn more about what a virtual office can do for your business,
visit us at http://www.yourcityoffice.com
.