Being a mom is a tough job on its own, but throw in a career as well and you've got a real juggling act. While it isn't easy balancing your career with your home life, now it is easier to do than ever. With a virtual office, achieving a work-life balance is attainable. Read on for more information regarding virtual offices and how they can help you manage your work life and your home life.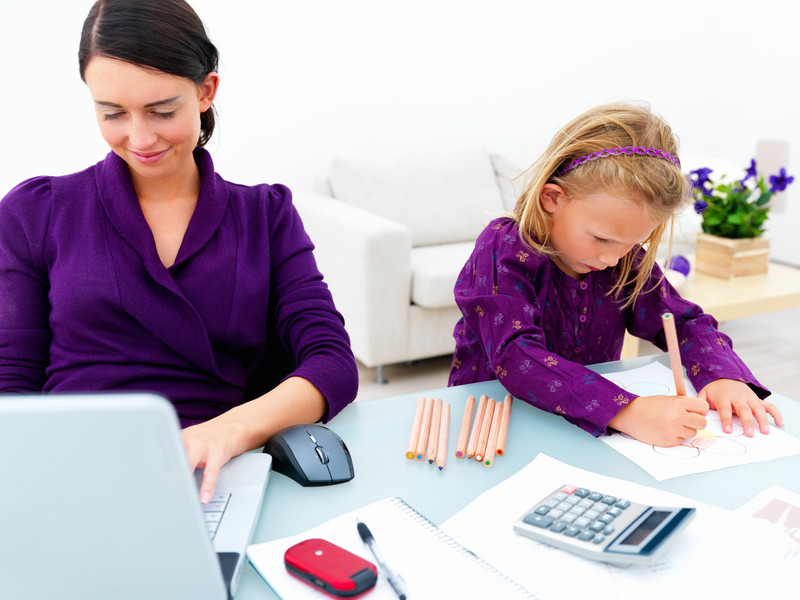 Reduced Commute Times
One of the advantages of working from a virtual office is the reduced commute times. When you work from a virtual office, waking up early, rushing through your morning routine, hurrying your kids off to school, and getting stuck in rush-hour traffic is a thing of the past. A virtual office means you work where you want and when you want, allowing you plenty of time to get your kids ready for school. Your mornings will be far more leisurely and your kids will appreciate seeing you a bit more each morning.
Only Work At the Office When You Need To
Another benefit of a virtual office is that you only work at the office when you need to. For example, most virtual offices provide you with office equipment and supplies, as well as meeting rooms, which are perfect for meeting with current or prospective clients. This might mean that you travel to the office once a week in order to meet your client or use the photocopier; otherwise, you work when you want and you work your own hours. This is a working mom's dream: a virtual office provides you with enough flexibility to focus on your family first, rather than always putting your career first.
Take Advantage Of Phone Answering and Mailing Services
When using a virtual office, phone answering services, mailing services and administrative services are all available to you. There is a range of benefits for working moms: you can spend time with your kids without worrying that you'll miss an important client phone call. A virtual office administrative assistant will answer any calls forwarded to the office and will take down any messages for you. In addition to this, you can maintain your professionalism by using the office's address as opposed to your home address; none of your clients will ever know that you are juggling both work and family life. All the services offered by a virtual office make
Working from home
easy and convenient. Taking time off when you need it is also easy, so you can care for your kids without having work on your mind. When it comes to balancing your work-life and your home-life, having a virtual office makes it so much easier. Not only can you avoid the daily commute, but you also have the freedom to make your own schedule and the flexibility to work when you need to. All of the services now available to your business make working virtually easier than ever. While your career is important to you, make sure your family knows that they come first.