For virtual offices, where storage space can be minimal or non-existent and where people are always on the go, smartphones present a unique solution to some of the most common business problems. For Android users, sometimes all it takes to make a huge difference in the way you run your business is to download a free app. The four apps below should help increase your productivity, and could even help you increase your revenue by saving you time and allowing you to run your business from anywhere - as long as you remember to take your Android with you.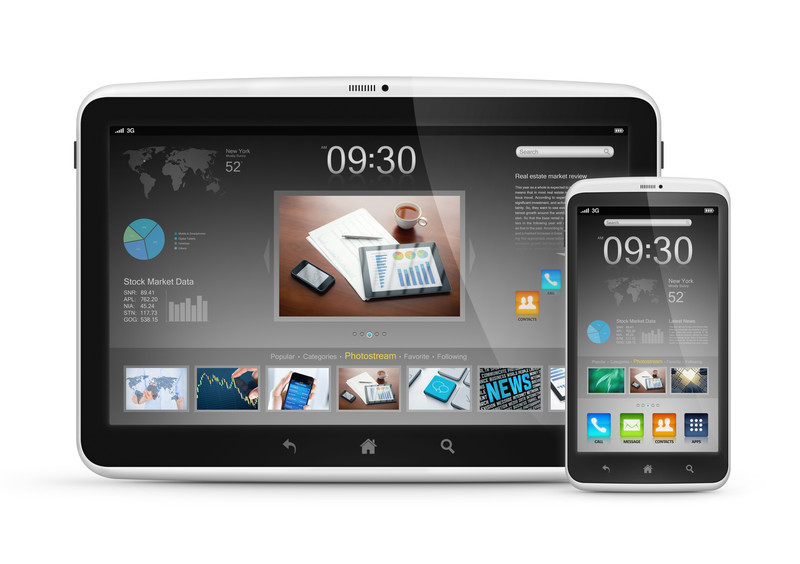 Access Files Anywhere With Dropbox
If you haven't heard of Dropbox yet, you've been missing out on a tool that can revolutionize your virtual office. For many businesses, finding storage space to back up documents, as well as transferring documents between different devices, can be a major issue. With Dropbox on your Android, all of these problems are solved. Dropbox provides a cloud-based space to store all of your important documents. This way, you can easily access any document you need from any computer, and your files are protected in case you lose the original copies. With the Android app, you can access and organize all of your Dropbox files straight from your mobile device.
Open Any Type Of Document With Documents To Go
The Documents To Go app is essential for accessing documents on your Android device, and makes a great companion to a file-sharing system like Dropbox. With the free version of Documents To Go, you can open files with extensions like .doc, docx, .xls, .xlsx, .ppt, and .pptx, that you wouldn't normally be able to open on your device. And, for those who want the freedom to edit documents they download to their Android device, the fully paid version of this app provides advanced editing capabilities for all of these document types.
Never Forget a Thing With Evernote
Keeping track of ideas, lists, notes, contacts, and other information can be difficult for someone in a virtual office. For those who are tired of jotting down ideas on napkins or wading through a pile of sticky notes every day, Evernote sets out to solve all of your virtual office's organizational problems. This is an ingenious app that allows users to sync all of their important information into one, easy-to-use format that can be accessed from anywhere. Evernote also allows users to input information in more ways than just one. Take a picture of a business card, and Evernote will use this information to create a contact form, or record voice notes and Evernote will store them in a way that makes them easy to search through and organize. These three apps will turn your smartphone into a powerful business tool. By helping you organize information and access that information on any device, these apps can completely transform the way you run your business, and potentially help you save a lot of money. Once you've started using them, you'll probably start to wonder how you ever ran your business without these handy digital tools.