Taking Advantage of Virtual Office Meeting Rooms
Posted on 23/09/2018
Virtual offices are a great resource for business addresses and phone answering services, but one of the lesser known perks of a virtual office is the meeting room. Meeting rooms are available at the majority of our locations, being used by small or local businesses when they require a professional space to conduct business in. With tea and coffee supplied to your guests at no extra cost and stationary available upon request there will be no reason to worry about any of the small details, instead you can focus on your big meeting. All the rooms have internet access, Wi-Fi connectivity and video conferencing capabilities and can be prepped in advance with photocopiers and printers.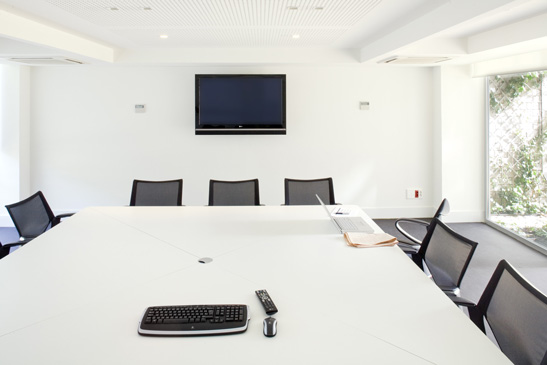 Create a Big Impression on Even the Smallest Client
For start-up companies it can often be illogical to invest in fancy office space before the business has established itself. This can be a problem when the time comes to start meeting with potential clients, partners, or investors, as talking in a living room or a coffee shop doesn't exactly fill the person across the table from you with confidence. With a meeting room at one of our prestigious locations you can conduct business in a professional atmosphere and make a big impression.
A Manned Reception Area with On-Site Staff Available
Every location is fully staffed with on-site management and a manned reception area to help with any questions you have and to make you as comfortable as possible for your meeting. Having a receptionist at the front desk also helps with the positive image you are trying to project to your business partners or clients.
Training and Conference Rooms are Also Available at Certain Locations
Meeting rooms aren't the only large areas that we have available, we also offer training rooms and conference rooms at specific locations for the situations that require more space. Although the meeting rooms are nice and spacious the training rooms are better suited for when you need to deal with a large group of employees. This is especially helpful if all of your workers telecommute and you need an occasional space to organize them all into one area.
Meeting rooms aren't just for customers with an active account, all the rooms can be rented out on a case by case basis for people who don't require the other services that a virtual office provides. If you have the need of a meeting room then contact one of our representatives today and we can let you know if we have an available meeting or conference room in your area.