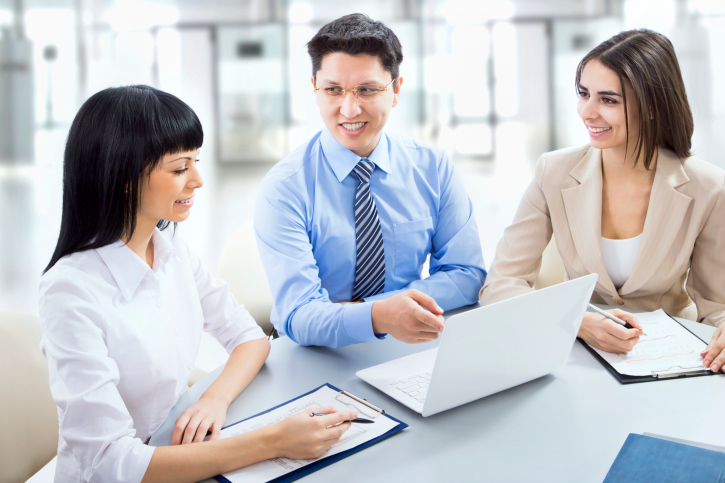 For the owner of an ecommerce business, working from a Virtual Office (as opposed to a traditional office) definitely comes with more benefits than you may have thought. In fact, virtual offices are becoming increasingly popular these days, as more employers realize the substantially lower cost of these setups. Offering flexible access to physical and remote services, a
virtual office
is one of the most effective solutions for a business to establish a presence in a prestigious location. In addition to a professional business address and telephone number, a virtual office provides services such as mail forwarding, call answering, meeting room access, and various forms of office space to use. Ecommerce business owners should therefore learn the unique appeal of virtual offices, which can be of great advantage to any small business or other type of business organization. And so here five ways a virtual office can benefit your ecommerce business.
An Air of Professionalism
No matter what kind of ecommerce business you own, a virtual office will endow it with an air of professionalism that can only leave a favourable impression with your clients. With the benefit of this corporate image, your small business is invested with the credibility and professionalism to attract more and better clients; and will also be able to draw contingent clients closer to form long-term partnerships. Additionally, the professionalism of your virtual office services can also assist you in the management of your employees, in that the various professional facilities it provides can enhance the working experience of your team and maximize the efficiency of your business.
Increased Efficiency
By offering dependably on-demand support services, virtual offices can help small business owners with a whole range of essential business support services that will increase your efficiency. This can be especially advantageous for an ecommerce business, which is time-consuming to run and often involves urgent problem-solving that can strain your resources. This is precisely where the on-demand support can be invaluable to your ecommerce business, in the form services such as live call answering and appointment scheduling. As one of the most popular services of a virtual office, a virtual assistant will provide your clients with the professional customer service that leaves you free to run your business, or even to tend to personal matters without being stressed for time. Thus in the management of all your business' telecommunications needs, a virtual office allows you to focus on the more vital aspects of your ecommerce business.
Far Lower Cost
A virtual office can really allow you to take full advantage of your ecommerce business, in that it entails far lower running costs than a traditional office does. Normally, a business would require you to purchase office supplies and equipment, as well as rent physical office space inside of a building; not to mention the payments for the (often excessive) maintenance fees. With a virtual office, by contrast, none of these usual expenditures are issues, as its substantially lower cost affords your business the flexibility to scale its facilities according to your budget and needs—the option to pay either monthly or yearly without need of a contract being one such example. When running an ecommerce store using a virtual office, your costs will be mostly limited to the design and hosting of your e-store, which will be even less if you are selling via
Amazon
or
E-bay
. In terms of your work space and tools, you can make use of your home facilities if need be, such as your computer, desk, internet and telephone, thus saving you the need to pay for separate facilities dedicated to work. The lower cost entailed by your virtual office thus puts your ecommerce business in a great position to re-invest more of your income into advertisement and marketing, which is sure to acquire you more business. This in turn can enable you to, for example, expand your storage space and products for sale, helping your business achieve ROI in a flash and taking your small business to the next level of ecommerce success.
Reduced Risk in Business Ventures
Generally, starting up a new business is a risky and costly affair. But if you are planning to start a new ecommerce business and opt for a virtual office, you can cut down on this risk immensely. By way of its minimized starting cost and flexibility of operation, a virtual office substantially lowers the chances of insolvency when facing crises, such as unexpected developments or even tumultuous changes in the market. For anyone starting up an ecommerce business, a virtual office is a great solution that can give you an advantage over others attempting to do the same. This is especially crucial in the highly competitive ecommerce arenas, such as Amazon,
Shopify
, and E-bay; and it puts your business in the best position to realize ROI as soon as possible.
Prestigious Location and Conference Rooms
Running your ecommerce business using the professional address of your prestigious virtual office location will give your small business the upper hand over competition, particularly when it comes to making those crucial first impressions. When given the choice between a business with a residential address, and another brandished with a corporate address, most potential customers, clients, and even business partners will quickly choose the business under the corporate address. This is the power of having your small business registered under a prestigious location—a feat that would be all but impossible without the service of a virtual office. Virtual offices can also provide you with professional conference rooms, affording you not only the management of your business meetings, but the luxury of doing so within the privacy of a prestigious location. For the owner of a small business or an ecommerce business, the opportunity to hold more efficient and productive meetings whilst instilling an ambiance of professionalism can prove to be a valuable advantage to have over the competition. With the impressive combination of prestigious location and professional conference rooms, your
virtual office location
will be a logistical asset in the growth of your ecommerce business. Not only does it establish the professionalism of your business, which maximizes the effect of marketing and advertising in attracting clients; but it also creates the opportunities for business with larger companies, and perhaps partnerships with ecommerce and small business companies of high stature.
A Virtual Office is the Perfect Solution for your Ecommerce Business
All of the above, then, are the five most substantial advantages of using a virtual office for the management of your ecommerce business. So if you are already the owner of a small business, remember that the lower cost of running it from a virtual office can free up your funds for advertising and marketing, allowing you to progress further in the ecommerce market. And if you are just starting out your ecommerce business, consider that the prestigious location of your virtual office will establish your presence whilst giving you the best chance to realise ROI as soon as possible.