If you're running a small business in Vancouver, a virtual office can be a great way to keep costs low while still having access to all the amenities of a large business. If you're looking for virtual office space in British Columbia's largest city, there are several options that could satisfy. Here's what you need to know about Vancouver virtual offices.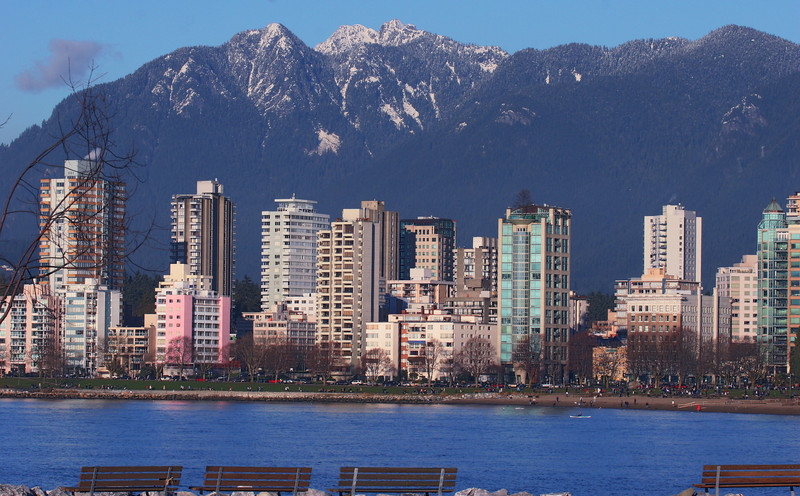 Work Locally, Network Virtually: How One Professional Uses Virtual Offices to Network
When Sandra Dakin was taking her communication consultancy to Vancouver, she wanted to test the waters before signing an expensive lease on an office. Now, three years later, her business caters to clients on both sides of the Georgia Straight -- but she only maintains one office. Thanks to the advent of virtual offices,
Dakin is able to maintain a presence in Vancouver
complete with receptionist, tech support, a boardroom for meetings, and an address for correspondence. Virtual offices offer flexibility and freedom to mobile professionals who want the advantage of a high-end office space in which to meet, and impress, clients. Putting the roster of unoccupied offices to work is a way for corporate real estate managers to turn tenant austerity into cash flow. "It makes my business card look spiffy, when I can show that I am distributed to both major centres in B.C.," says Dakin. "I only go to Vancouver once every two weeks, where I meet with clients. As far as they know, I offer full service in that city, and I don't have to maintain a staff or a second lease."
Address to Impress: Get a Leg Up on the Competition
Consultant Darryl Anderson feels the virtual office model gives him a competitive edge. His distributed business thrives on the authority and prestige of a well-appointed brick-and-mortar presence. Operating a nationwide network of virtual offices in each city from his seat in Victoria, Anderson says, " "If you show you care about your surroundings, you're showing that I trust and care about you and it's that intangible that will separate you. Because if they don't trust you, they aren't going to do business with you." The arrangement is tidy:
real-life receptionists are trained to recognize the business name
, and clients coming for meetings have no way of knowing that the office is not a permanent feature of the company they are dealing with. "I don't try to fool anyone, but it does help to bring a few personal things to dress up the room," laughs Dakin.
Bigger Savings, Better Contracts: Minimize Overheads and Maximize Revenue
Thanks to the low overhead and flexibility of the virtual office model, Dakin estimates she has been able to secure an additional half-dozen contracts per year in Vancouver, worth $5,000-$12,000 apiece. The virtual office concept may allow smaller businesses like Dakin's the edge they need to take on larger players. Rather than investing in infrastructure, small firms can spend more on research and development, training, and recruitment, all the while maintaining the advantage of having offices in the regions where their clients are based. Costs run from $50 per month for basic mail services (allowing one to put the office location on one's business card) to $225 per month for a receptionist, dedicated local phone number, and access to meeting spaces. Virtual offices are a great solution for freelancers, consultants, and professionals of all stripes. A virtual office allows you to make a great impression when it comes to negotiations and meetings. The website www.yourcityoffice.com has directories of virtual office services for every major city in Canada, with offices and office suites in downtown Vancouver offering mail and receptionist services along with meeting space, voicemail and boardroom access. Contact Your City Office and find your business' new Vancouver home today.