Communicating while on business in a foreign country can be confusing at the best of times, and it can become downright frustrating without a proper dictionary or travel companion to interpret the language. The problem with foreign language dictionaries is that they can be bulky and annoying to carry. Thankfully, app producers understand the challenges that travelers face and they have come up with some really great solutions to these foreign language dilemmas. Below are three excellent translator applications that can be used while both online and offline, (offline being a nice way to save on data usage while in another country).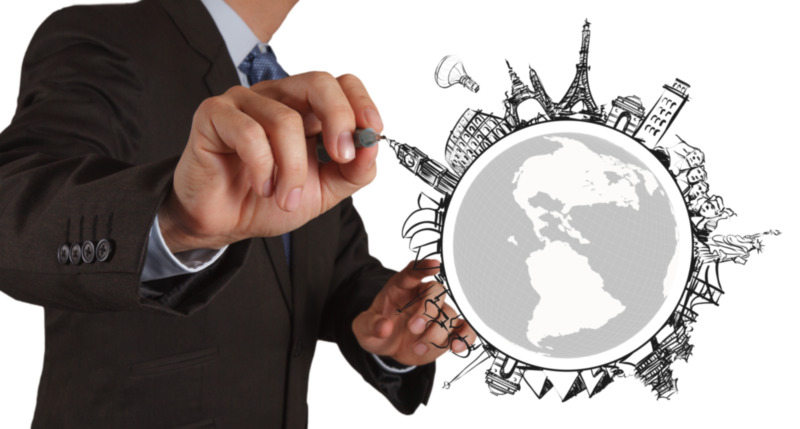 Ultralingua App is Well Worth its Price
Ultralingua is an application that, even though it has a higher price than some apps, is an excellent choice for travelers who are looking for a high-quality translation experience. Priced at around $20, Ultralingua is not the best choice for the budget traveler, although people who make the purchase will most likely be delighted by their choice. A unique feature of Ultralingua is that it's tuned-in with regional language differences. For example, slang and technical terms are found in its database, which can be accessed while the user is offline. Paying the $20, in this case, is an excellent way for a traveler to ensure they're getting the most language translation for their buck.
Jibbigo App is Inexpensive and Worthwhile
Jibbigo, like Ultralingua, can be used offline. The great thing about Jibbigo is that it functions with voice-recognition: speak English into the microphone and receive an audio playback in the desired foreign language. This is beneficial to the traveler who may be concerned about proper pronunciation, and likes the idea of hearing the words spoken in the language of choice before actually repeating the words themselves. In addition to voice recognition, Jibbigo is only about $5, making it highly affordable for almost anyone with a smartphone. For $5, a business traveler can't really go wrong with this app.
Bing Translator App is Free for the Budget-Minded
For travelers on a budget, Bing offers a stellar deal: the Bing Translator app, and it's free! Travelling can quickly become expensive, and Bing obviously recognizes that people like "free." The Bing Translator application won't break the bank, and it can be used in one of five languages: French, Spanish, German, Italian, and Chinese Simplified. The Bing app, like Jibbigo, makes use of voice-activation to make the user experience more interactive and enjoyable. Keep in mind though, that the term "you get what you pay for" comes into play with any free application. Expecting the very best from a free app can sometimes be like eating a gigantic bowl of ice cream for breakfast and then expecting to feel fantastic afterward. It's good to read the details before downloading a free app and then jumping on a plane straight away. Having a translation aid is an important part of traveling, and having the right smartphone application can be the best alternative to a bulky and annoying translation dictionary. Get the most out of a business travel experience with one of the three translator apps above.