How to Survive Working From Home for the First Time
Posted on 27/09/2018
Having the ability to work from home is a dream that is shared by everybody who has ever gotten stuck in morning traffic or had to commute for over an hour to and from the office. For people who have taken their first freelance job or have been allowed by their company to start telecommuting, the transition can be a difficult one. The hardest aspect to get used to when Working from home is being productive while remaining in the home environment. Thankfully, there are steps you can take to help ease into your new life as one of the lucky people who get to work from home.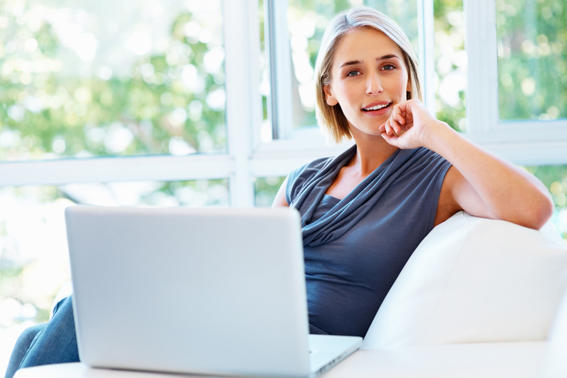 Treat Your Home Job like an Office Job
Working from home is great, but it does take a while to get used to. Usually when you're at home you're automatically in a relaxed state, having just gotten back in from a long day of work. This will work against you for the first few weeks of working from home, but you can counteract this effect by setting yourself a strict work schedule to adhere to. Another trick is to wake up at the same time you would normally wake up to commute to work; if your mind is used to having an hour or two between waking up and starting to work then you may need to give it the same amount of time before you can really be productive at your home office.
Remember to Take Regular Breaks
One of the greatest perks of working from home is that you can take as many breaks as you would like and at any time of the day. This can become a bad habit if you're not careful, but it can also be very refreshing and can keep you focused throughout the workday. Taking a quick walk for some fresh air can clear your mind and help relieve any strain your eyes might be feeling from staring at your computer screen all day.
Let Your Family and Friends Know That You Are Still 'At Work'
Unfortunately, working from home still comes with the same stigma it always has. Most people feel that if you can make your own schedule then you are your own boss. In most cases, this is not true and even if you are your own boss you still have work that needs to get done. The best thing to do is sit down with your family and friends and explain to them that working from home does not mean that you are free to run errands, take time off of work to pick up the kids or do any number of chores that you might do when you are not working. Although working from home gives you more freedom regarding how you can spend your work time, this doesn't mean that you're not at a real job and getting your family and friends to understand that is important.
Going from working a regular job to working from your own home is not an easy switch to make, especially with the amount of distractions around the house. With a strict work schedule and the understanding of friends and family members, you shouldn't have any problems becoming extremely productive in your new environment.