Whether you are a brand-new company or a well-established one, creating a virtual office helps your business maintain efficiency and professionalism without breaking the bank. Here are some terms to know if you're just getting started with a virtual office.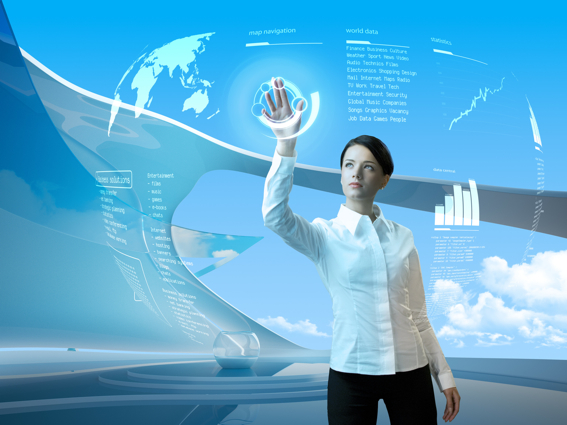 Hot Desking Uses Office Space Efficiently
Hot desking is a term used to describe an office space in which each desk or cubicle is used by multiple employees. Hot desking is particularly useful for companies that have employees who are frequently out in the field and do not need to be at their desks all day. Employees will use desks at different designated times, rotating with other office users. This can save companies thousands of dollars in overhead costs per month, but it does require that each desk be set up to accommodate different individuals.
Telecommuting: Reducing the Need for Permanent Office Space
Telecommuters, or teleworkers, are employees who do not physically commute to work but "arrive" by logging in or communicating by telephone. The high cost of gas and traffic congestion in urban centers makes the prospect of commuting to work less attractive every day. Businesses are starting to encourage telecommuting if they have tasks that can be completed remotely. Telecommuting both reduces the cost of office space and gives employees far more flexibility, allowing them to spend time "at work" that they would have otherwise used up commuting to work.
Virtual Assistants can Answer your Phone from Anywhere
In today's economy, hiring someone full-time to answer the phone can seem like a prohibitive expense.
Virtual Assistants
can work for multiple employers at once, thereby reducing the cost to each employer. These task-management impresarios can work from almost anywhere and are great for self-employed individuals who need help with a few small tasks, or those who want to add polish to their operation by having someone answer the phone. Virtual Assistants can answer the phone, book appointments, keep track of your schedule and answer emails, all from a remote location.
Mailbox Rentals Keep the Packages Coming
A key part of any virtual office is having a registered address where clients can send mail and packages. Many small business owners hesitate to give out their home addresses, as this can lead to violations of privacy. Having a rented registered address, especially if it is in your city's prestigious business district, ensures that your mail comes in on time and that you maintain credibility with your clients and correspondents. Additionally, if you are frequently away on business trips, a rented mailbox ensures that you don't miss any important correspondence.
Temporary Meeting Rooms Help Impress Clients
It would be impractical for most small businesses to have three different sizes of meeting rooms. But, depending on the occasion, you might want a large conference room that fits all your employees or a small, well-appointed boardroom to help woo a potential client. Virtual offices let you pick and choose
the kind of space
you want depending on the kind of meeting you want to hold. It also prevents you from having to chair your next big meeting in the local Starbucks. These are some key things to know if you are looking to set up a virtual office. As you can see, making your office virtual is quite easy, and doing so will save your business both time and money.