A virtual office is one of the most effective ways for businesses to establish a presence in a prestigious location, build credibility and deliver exceptional customer service.
Some people assume that virtual-offices are designed for small businesses alone, but in reality they suit a range of organisations.
A range of business types can benefit: from solopreneurs intent on developing their vision to large, established brands with geographically disparate workforces. Virtual offices aren't suitable for everyone, such as freelancers working from home as a side gig for whom
location isn't a concern because their contracts are gained through sites like UpWork. Or, for instance, businesses that require a full-time physical office space.
We've created this helpful office-guide for anyone interested in learning more about the numerous benefits that come with a virtual office plan.
What is a Virtual Office?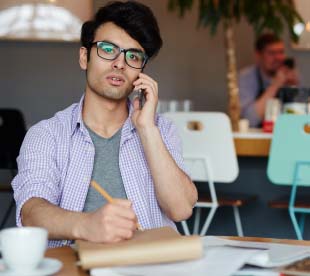 The term virtual office can be a tricky one if you've never come across it before. Something that's "virtual" doesn't usually exist in a physical sense. But a virtual office does. It's a real life bricks and mortar office building in a prestigious business location. It provides business owners with both physical services and remote ones alike.
Before we take a deeper dive into the main features, let's establish what a virtual office isn't.
A virtual office isn't...
A physical office you can work in every day.
The same as a serviced office or coworking space.
Designed for businesses that require a physical space for their team to work in.
Bear in mind that every virtual office package will vary depending on the operator and the plan you choose. Actually, one of the perks is that you only pay for the services you need.
Here's what you get
A business postal address in a location of your choice. When you register your UK business with Companies House, you'll have to provide them with a Registered Office Address. You can usually purchase a Registered Office Address in conjunction with your Business Address Use for Trading Purposes when you sign up for a virtual office.
A business address is used to receive correspondence from your customers, suppliers and anyone else who has a relationship with your business, whereas your registered address is only for statutory post from organisations like Inland Revenue or Companies House.
Mail Scanning & Forwarding
Mail opening, scanning and forwarding is a necessary feature, especially if you don't live in the same city as your virtual office. You can stay organised and on top of your paperwork by getting all your post scanned and emailed to you.
Virtual Assistants / Call Answering
You can also get a dedicated business telephone number as part of your virtual office membership and many offer a professional call answering and forwarding services. Virtual receptionists are trained to answer calls in your business' name, enabling you to manage your time more effectively and focus on developing your product or service.
Quality virtual offices provide a service, not just an address. There's always a trained person on reception during business hours to greet your clients when you have a meeting. They can also arrange transport and in some cases, catering.
Meeting rooms access is a valuable feature for businesses needing access to a professional meeting space. You can usually book meeting rooms at your virtual office via an online platform or app nowadays.
Some virtual office providers even let you use a desk in the building on an ad hoc basis, as long as it's booked in advance. Ideal for if you're in town and need somewhere to focus, or if you usually work from home or public spaces and need a change of scenery.
Additional amenities include:
Access to high speed internet when on-site
AV technology in meeting rooms
Photocopying and scanning
Invitations to networking events
A virtual office can be hugely beneficial for new and growing businesses. It can help you raise your business' profile, save time spent answering phone calls and enable you to be more productive by providing a space in which to work and meet clients.
Credibility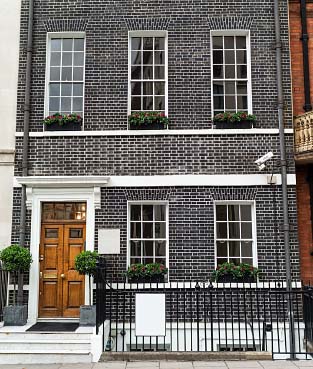 Having a business address in a prestigious location or one that is associated with excellence in your industry will not only impress prospective clients or customers, but make you seem more credible.
Don't get us wrong, we know that it's perfectly possible to run a reputable business from your own home. But it will appear more legitimate if you have a commercial address. And let's face it, appearances matter, whether we like it or not. Clients and collaborators will be more impressed if you meet them in one of your virtual office's meeting rooms than they would be if you arranged to meet them in a cafe. The same goes for virtual meetings; you'll be able to utilise your virtual office's first-rate AV technology.
Privacy
Virtual offices help business owners protect their privacy. Your business address is visible to the public on your website and Companies House, so it's a good idea not to use your residential address but opt for a virtual office address instead.
Affordability
You usually pay for a virtual office on a monthly basis and can add and subtract additional services as your requirements change. Prices starts from around £40 per month. The cost also depends on the location and whether you require additional services such as call answering.
You can also save money on technology. The majority of virtual offices contain essential business facilities such as scanners, meeting screens and more. By virtue of not renting a permanent office space, you'll be saving money on desk space and commuting.
Customer Service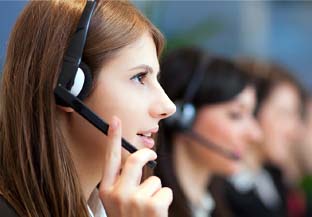 Choosing a call answering or a live receptionist service as part of your virtual plan can help you significantly when it comes to managing calls and
keeping your customers happy. This enables you to focus your efforts on other areas of the business. Having no commute means you can spend more time being productive. With a virtual office, you can work wherever (and whenever) you want. Some people find working from home or a public space distracting, so it's important to minimise the potential for interruptions.
You might be able to hot desk in your virtual office from time to time. Working amongst other professionals occasionally can help you focus and open up opportunities for collaboration.
Flexibility
Flexibility is the business buzzword of our age, and for good reason. When circumstances can change at lightning speed, the last thing you want is to be tied into a lengthy contract. Virtual office agreements are easy in, easy out, and easy to change at short notice.
You can also start out with a virtual office membership and see how it goes.
Why Else might a Business Use a Virtual Office Address?
Other than employing remotely and saving costs, there are a number of other reasons why you might consider getting a VO.
Your workplace changes daily
For a lot of companies, renting a virtual office just makes sense, and investing in a full-time bricks and mortar one really doesn't. Professions like...
Photographers and camera operators
Consultants in any industry
Medical professionals
Tradespeople, e.g. builders, electricians and plumbers
Construction managers
Geographers and geologists
It makes commercial sense
Some professions lend themselves to having a virtual office. For example, why would you need an office space if you run an ecommerce website from your own home, and only work with remote developers?
For others, having a full-time space might make more sense. For instance, if you're someone who works closely with different clients on a daily basis to discuss confidential matters, you might opt for a private, one or two-person office in a serviced centre.
Your team is geographically spread
It might be that you run an SME or larger business and DO in fact have a number of offices in different parts of the country. You can still rent a virtual office. Perhaps your offices are located in secondary cities and you'd like your business address to be in the capital.
Not only can this help build credibility, but your virtual office can act as a base for when you do have to travel (for example) to London for a conference, event or business meeting.
It suits your lifestyle
A virtual office is a useful solution if you're looking to establish a flexible work life balance. Virtual offices fit around your schedule: you can do the school run first thing and work from home until 12 before travelling to the office for a meeting at 2.
Where did the idea for virtual office space come from?
You could argue that the virtual office as we know it today, or the first commercial application of it, started in the early 1990s. But its roots go back even further, all the way to the 1960s. Let's take a look at the history of virtual offices.
VOs in the 1960s
The first known serviced office operator, Omnigroup, was formed in 1962. In the mid-sixties Paul Fegen founded "Fegen Lawsuites". He rented out office space to fellow lawyers and other professionals. Services included telephone answering and conference room access.
VOs in the 1970s
In 1973 Fegen Law Suites offered an "off-site tenant" programme to semi-retired law professionals in orange country who wanted an LA headquarters. Meanwhile, technological advancement was beginning to accelerate.
In 1974 transmission control protocol / internet protocol was developed, enabling different networks to communicate with each other.
VOs in the 1980s
In 1973 Fegen Law Suites offered an "off-site tenant" programme to semi-retired law professionals in orange country who wanted an LA headquarters. Meanwhile, technological advancement was beginning to accelerate.
A couple of years later, Chris Kern used the term "virtual office" in an editorial column to describe the potential to work on the move with a portable computer.
VOs in the 1990s
In 1992 Richard Nissen registered and trademarked "The Virtual Office" in the UK. The list of services are described here:
"...telephone and telephone rerouting services; rerouting of telex and facsimile messages; mobile telephone services; mail forwarding; message delivery and sending services."
Virtual Offices in the 21st Century
Since the '90s, the virtual office market has blossomed. Cloud technology, portable devices and widespread internet means that people no longer require a full-time office solution. There are hundreds of thousands of virtual offices to choose from across the globe.
Also, virtual office brokers like Your City Office make finding the right solution quick and easy. Which leads us nicely onto our next section about choosing a virtual address.
With so many virtual office options out there, it can be difficult to know where or how to start looking.
Although many of the basics included will be the same (e.g. a business address), each provider will offer something different. Of course, each building is also unique.
The first step is to figure out what services you actually need and decide on a rough budget. Make sure you do your research before you sign. Luckily enough, there's help out there in the form of virtual office search tools and hopefully this guide will be of use!
1
Consider your business' needs
As outlined above, a virtual office typically includes a combination of business address, mail forwarding, call answering, meeting room usage and in some cases, more. You may need to utilise all these services or you might not.
Only opt for the things you currently need because you can always add more down the line.
To decide what it is that you need, consider your business goals.
Do you want to establish a presence in a prestigious location? Research the areas that are associated with excellence in your industry. Do you want to provide top notch customer service? Choose a package that includes call answering or virtual receptionist support.
Finally, do you simply need a professional space to meet clients in regularly? Opt for an office that has a selection of meeting and conference rooms to choose from.
2
Choose the right location
Your virtual office is your company's HQ, not just a mailing address. You can use it on your website, social media channels, email signature - the works. An address can say a lot about your business and together with great customer service, can help you build credibility.
If you want to target prospective clients in a particular area, choose a virtual office in that region. It's also a good idea to research the locations associated with your industry. For example, if you're running a UK tech startup, you might want to think about virtual-offices in Old Street as the area has the highest concentration of tech companies in London.
On the other hand, you might want to set up somewhere where there's no competitors.
3
Find out if it's flexible
Virtual spaces are flexible by nature, but it's always a good idea to double check. Make sure you're able to quickly change your plan and add or subtract services as your requirements change. Think ahead: you might not need a call answering service right now, but you may need one in six months time when your business begins to grow.
4
Evaluate the customer service
Customer service is the cornerstone of any successful business. In fact, across the globe, 96% of consumers say customer service is an important factor in their choice of loyalty to a brand and 89% of consumers have switched to doing business with a competitor following a poor customer experience.
With this in mind, will a simple phone answering and forwarding service be enough? Or will you need a 24/7 service? Find out how your virtual office's live receptionist service works. It may provide a generic service or might be able to offer a more comprehensive one.
5
Use a virtual office search tool
A leading virtual office provider like Your City Office enables you to compare virtual offices in major cities across the globe. Pricing is transparent and you can choose the services you need when you purchase a virtual plan.
You can also speak with an adviser on the phone or via Live Chat. They can explain the process, answer any queries you have with regards to pricing, services and location and offer impartial advice if you're finding the decision making process difficult.
What to Avoid When Choosing Virtual Office Solutions
We've been through the do's, now it's time for the don'ts. There are a few pitfalls to avoid when it comes to choosing the right virtual office for your business, including the following:
1
Opting for the cheapest
As tempting as it may be, don't automatically go for the cheapest option. It might seem attractive at first, but could cost your business in the long run. Instead, invest in a quality virtual office that'll enhance your operations.
Cheap virtual-offices might provide you with an address and not much else. Call answering and live receptionists might not even be an option, so if you need them down the line you'd have to go through the inconvenience of finding a new address.
2
Under-utilising your virtual office
Be sure to embrace everything your virtual office has to offer! Particularly when it comes to the location itself. Utilise meeting rooms whenever you can - it'll create a positive and lasting impression on clients and make you look professional.
See whether or not your office offers hot desking options too. In many cases, you can pay for hot desking on a per day basis or it might even be included in your plan. Hot desking is a great way to meet other professionals and grow your network.
As well as fostering collaboration, coworking spaces can work wonders for productivity. Everyone is busy working on their ideas and projects, so they tend to be very focused environments. You may also be eligible to attend events hosted by the space.
3
Avoiding hiring employees
Just because you don't have a full time office space, it doesn't mean you should avoid hiring people. An annual survey by FlexJobs' found that 65% of people are more productive in their home office than at a traditional workplace.
A growing number of us are finding remote working more appealing, so you might find that your approach helps you to attract and retain talent.
If you do find that you need a physical office, you can always upgrade to a coworking membership or rent an office in a serviced workspace. With a virtual office plan, you pay monthly and there's no deposit, so it's easy in easy out!
Because it's relatively easy to set up a business address, there are a few companies out there that don't operate within the law and use their address as a facade for illegal activity.
Thankfully this isn't common because in most countries the law requires virtual office operators to verify the identity of those who use their services. You should expect to go through a detailed registration process before signing up.
Virtual Offices In Summary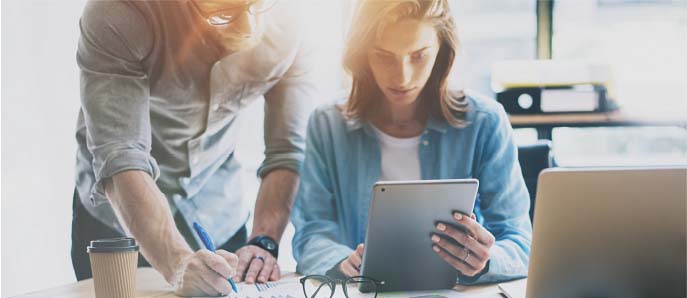 The overheads associated with buying, leasing or even renting a physical location can be a daunting prospect for new businesses. Its also unnecessary, especially for those who hire remote workers or work in a lean team.
Virtual offices provide these businesses with everything they need at a very reasonable price. To recap, virtual office plans include some or all of the following features:
A BUSINESS ADDRESS
MAIL HANDLING AND FORWARDING
CALL ANSWERING
LIVE RECEPTIONIST SUPPORT
ACCESS TO ON-SITE MEETING ROOMS
HOT DESKING OPTIONS
The benefits are numerous. As well as helping you to establish a presence in a prestigious location such as a capital city, virtual solutions enable you to do the following:
Free up capital that can be reinvested into other parts of the business
Save time and money on your daily commute
Manage any incoming mail efficiently
Provide excellent customer service support through call answering and live receptionist services
Capture every potential lead that may otherwise be missed because you're too busy to answer calls
Meet clients, partners, remote employees in a professional, well-facilitated meeting space in an area with good transport links
Work away from home occasionally to focus, be more productive and meet like minded people
Save money on technology because you can utilise additional amenities such as printing