What Happens When Your Clients Want to Visit Your Office (but It's Virtual)
Posted on 31/03/2018
There are a lot of perks to working from a virtual office. You save time and money on travel and enjoy the freedom of working from anywhere you want, provided that the location you're in has a stable Internet connection and a way for you to communicate with your clients and other business contacts. Though this setup might enable you to easily satisfy most of your client's needs, every once in a while you might acquire clients that want to schedule meetings with you in your workplace. Of course, inviting clients to your home office or to a restaurant to discuss business may give them the false impression that you lack professionalism or aren't as capable as you appear to be on paper. To assure these clients of your credibility and to further demonstrate the legitimacy of your business, consider renting a virtual office space package.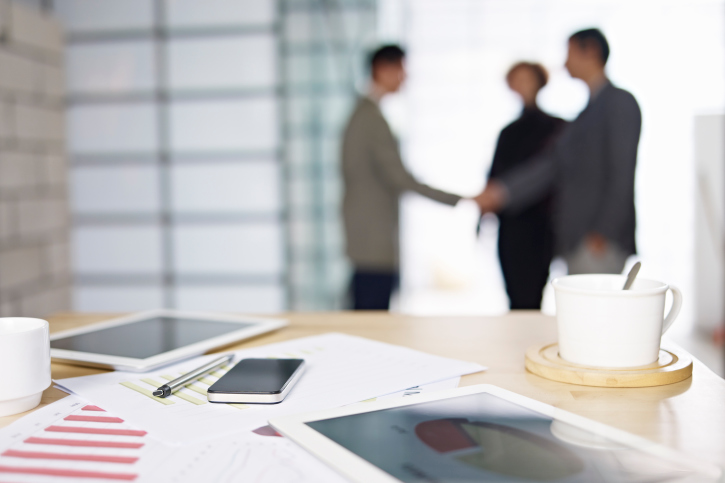 What is a Virtual Office?
The virtual office is an ever-evolving concept, but for the moment a virtual office is a business that operates without a physical headquarters so to speak. But, this doesn't mean this style of office setup can't have a physical space. On a temporary basis,
business owners can rent meetings rooms
, office workspaces and reception services, and even use a physical address that clients can touch base with via mail.
The Benefits of Virtual Office Meeting Spaces
Virtual office meeting spaces are fully furnished
, well-maintained and hospitable environments that offer an affordable way for virtual business owners to meet with their clients. With the look and feel of a long running office, business owners can be assured that their professional standing with their clients is in no way diminished. Meanwhile clients will leave meetings feeling satisfied that business owners are willing and able to meet their needs.
Establishing Your Virtual Office Needs
As stated above, most virtual office packages offer a whole host of features to choose from that allow you the freedom to hand pick and pay for only the services you need. Before committing to an office package it's important to establish what features you absolutely need and what features you can do without. For instance, how big of a space do you need to hold client meetings? Will you need a space for brainstorming sessions when meeting with co-workers? Do you need a receptionist or office tools like a fax machine? Are you in need of a business address through which potential clients can contact you? Keeping these things in mind will help you decide exactly what features you need your virtual office to possess. Maintaining a temporary physical space may seem illogical for virtual office workers. While freelancers and virtual business owners may be happy to complete their work solely through the virtual means that are available to them, there are advantages to maintaining a tangible space for clients and potential clients to connect with. A physical presence gives clients the impression of professionalism and stability they've grown accustomed to. It also gives business owners a way to connect with their clients through more traditional means. Find out more about how you can build your own virtual office by visiting us at http://www.yourcityoffice.com.