Small Business and Social Media: Communicating With Your Customers
Posted on 15/10/2018
As the social media trend continues to grow, it has become apparent that social media presents a unique opportunity for small businesses to connect with their client base on a grassroots level and in a cost-effective manner. Though it may be difficult to justify taking time out of running a business to communicate with customers over various social media outlets, in reality this time expenditure shouldn't feel trivial. Purposeful social media in business allows for a community to be built around a business' concept or product, which is something marketers always strive for.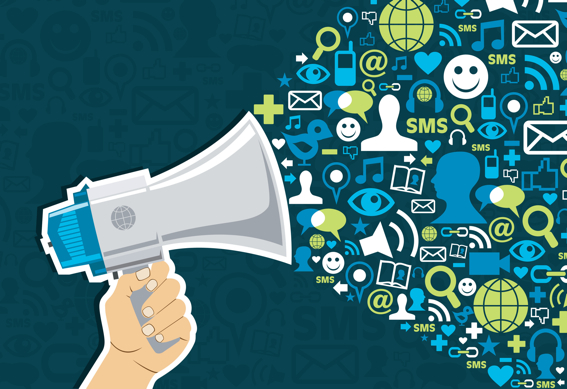 How Social Media Builds a Community
Social media is an excellent tool for a small business because it allows the business to actually connect with the audience and inspire a conversation. When social media is done right, it is engaging. It creates a dialogue among owners and potential clients, and it can stir interest in a product. Through back and forth dialogue between a business and their clients, a community is fostered where you can get a feel for the types of people that are interested in what your business offers. Basically, social media allows your target demographic to be friends with you and converse with you at the same time.
Social Media As A Tool For Customer Service
The social media platform also has the very immediate possibility of being an extension of your customer service offerings. In addition to having a customer service hotline or inbox, social media is a way to monitor the conversation about your product or service online and be a part of it. Using social media, it is possible for a business to offer solutions and tips in real time and in public. In effect, social media gives a small business the chance to host the conversation about themselves, which gives a business the power to interject at any moment and correct problems as they occur.
Social Media is Worth Your Time
Though small businesses often have a hard time justifying the time expenditure that social media requires it has nonetheless become an extremely important tool for business and should be used to its full potential. It helps small companies build a community that previously would have taken the resources of professional marketers and plenty of money to build. Companies can now build a community with the same power almost organically. Furthermore, it has the potential to enhance your business by giving you the opportunity to address customer service issues in real time and in public. Social media is still growing and there is no sign that the trend is coming to an end any time soon. Small businesses should decide how they want to engage with customers on different social media sites and begin to do so. At this point, the drawbacks of not joining social media sites are too hefty to ignore, and the potential involved with a well-run social media presence is too great an opportunity to pass up.