Seattle is located in the state of Washington, just south of the Canadian border. Seattle is the second largest city on the West Coast, after San Francisco. This city enjoys a moderate climate with cool summer temperatures that rarely reach above 75 Fahrenheit, and mild winter temperatures that very rarely go below freezing. While Seattle is appealing because it rarely gets snow, it does receive lots of rain.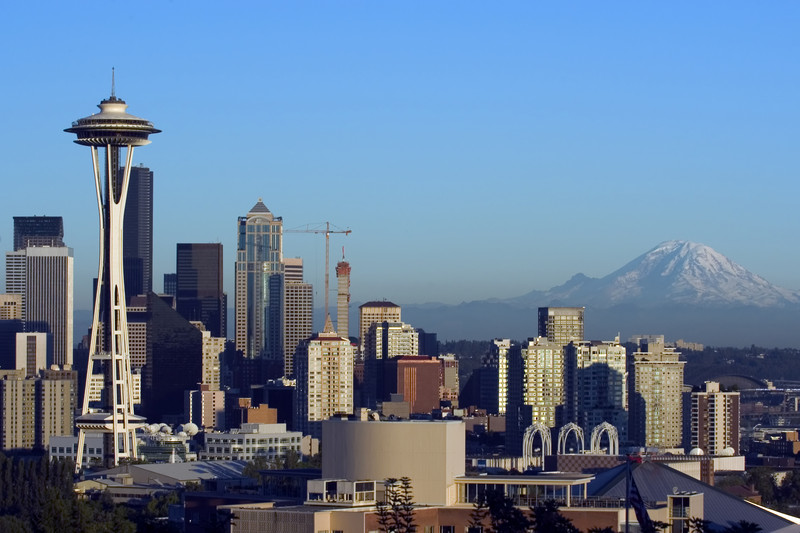 Seattle is a lively city and any business would benefit from being here. It's a great location for technology, design, and Internet companies, but there is a lot to do in this city after work as well. Read on for some ideas on how to relax after a workday in Seattle.
Visit the Pike Place Market
A great way to pass an evening is at Seattle's Pike Place Market. This is a delightful market situated right next to the ocean, so it's an ideal place to enjoy a nice breeze while soaking in some local culture. Small businesses, restaurants and artists can all be found here, as well as the very first Starbucks. A variety of different cuisines can be found here, and if you crave some activity after a day at the office, why not participate in the market's fish throwing?
Watch a Ball Game
When summer is here and the days are long, the last thing anyone wants after a long day at work is to head home. Enjoy the warm weather and the sunshine, and support one of Seattle's local sports teams. Catch a baseball game at Safeco Field and watch the Mariners play against teams like the Angels, Yankees and the Twins. This stadium is just south of downtown, so it's very easy to walk to. You could also enjoy a Seahawks football game at Seahawks Stadium once the fall arrives.
Support the Local Symphony
Listening to professional classical music is a great way to spend an evening in Seattle. The Seattle Symphony, which plays at the Benaroya Concert Hall on Second Avenue and University Street, performs more than 200 shows each year to more than 315,000 people. This symphony has been around since 1903, so you'll be soaking up some real culture along with the great music.
Relax With a Drink and Some Music
There's no shortage of great bars in Seattle. If you want to relax with a drink after work, check out Dimitriou's Jazz Alley, which is Seattle's most prestigious jazz club. If you prefer exquisite cocktails, don't miss the Zig Zag Cafe. An all-time Seattle favorite, though, is the Blue Moon, which opened in 1934 in celebration of the end of prohibition. Blue Moon has even served celebrities such as Dylan Thomas and Allen Ginsberg. There's no shortage of things to do after a long day at work in Seattle. Whether you're a fan of sports, music, or the nightlife, you're sure to find something to entertain yourself. Seattle isn't just a great place to do business - it's also a great place to live.