Business and industry are changing, and as the younger generations are taking greater control over the economy, they are reshaping the world of work. One major shift in company culture is the trend toward virtual offices rather than physical ones. Here are just a few of the reasons that a young entrepreneur would choose a virtual office over a physical office.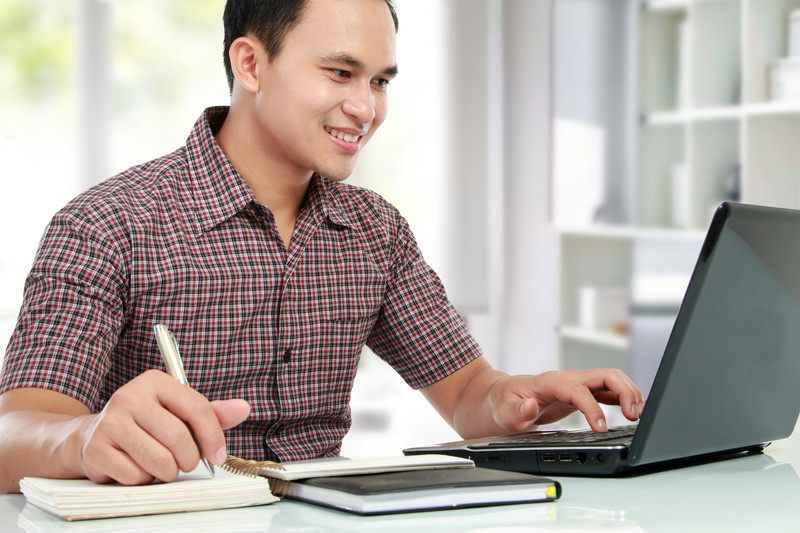 Virtual Offices Are Cost-Effective
One major incentive for young professionals to make the switch to virtual offices is the fact that a virtual office is substantially less expensive than a traditional office. In a traditional office building, tenants must pay a variety of charges including property fees and utilities, even during evenings and weekends when the office is closed. Commercial office space doesn't come cheap, with many leasing companies charging one dollar per square foot or more. Additionally, entrepreneurs in traditional office buildings must purchase the company's technology and supplies. In contrast, a virtual office allows businesses to share amenities such as meeting rooms and break rooms. The virtual office leasing service provides the technology, and the building manager pays the property fees. This means cash-strapped startups can get away with spending minimal amounts on office necessities, leaving more room in the budget for marketing and staffing.
Virtual Offices Allow a Certain Degree of Freedom
If your business is primarily online, you likely have little need for physical office space. Employees and contractors who have their own equipment can work from home, which can help to save on overhead costs. As a generation that grew up with advanced technology, young professionals are finding that the Internet provides ample opportunity for doing business. These tech-savvy workers are finding that, thanks to a variety of tools like online banking, Skype, and Dropbox, they are able to do business anywhere they can access Wi-Fi. Generation Y workers are characterized by an adventurous and individualistic spirit, making these younger professionals keen to travel and explore the world. This Wanderlust is something that traditional offices and work arrangements are incapable of accommodating. Rather than adapt to the traditional world of work, these young innovators are changing the culture of employment and claiming the freedom they desire, and virtual offices are helping them do it.
Virtual Offices Cut Down on Administration
Highly motivated young entrepreneurs are eager to make their mark on the world and become productive go-getters. Unfortunately, every business will require some degree of administration. It has long been known that every hour spent on administrative tasks is an hour that could have been spent recruiting clients, and a variety of businesses and managers have tried various strategies for cutting down on administration (such as hiring administrative support staff and CEOs). With a virtual office, receptionists and administrative support staff are ready and willing to assist young professionals with the day-to-day details. That means a virtual office can cut through the mess of administration and allow young entrepreneurs to focus on what matters—recruiting, networking, and growing the business. Today's young professionals make up a talented, energetic, and highly educated workforce that is chomping at the bit to revolutionize the world of work. Although cash-strapped, these young trendsetters love their freedom and wish to build lean, profitable enterprises that require minimal administration. That's why they are turning to virtual offices in droves—the virtual office presents the perfect work environment for these Gen Y professionals.