A virtual office has a lot of benefits that can address issues you're having. When you work out of a traditional office setting, you run into various problems that you unfortunately will have to deal with. There is no elegant or sometimes even smart solution with such an old-fashioned setup. That's where working virtually could really come in handy, especially if you're tired of the same old, same old. Here are the five problems that you're having right now that a virtual office could solve for you.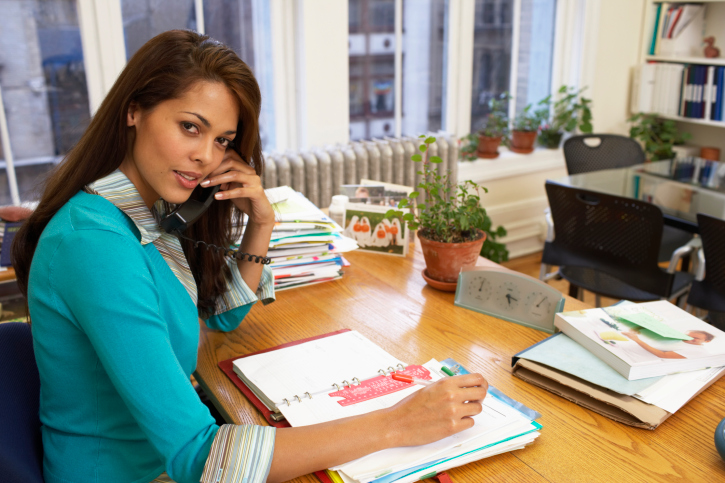 You Can't See Clients in Person
When you work out of a traditional office, you'll sometimes have to meet clients face-to-face, but it's expensive to see them in person, particularly if they live out of town. Luckily for you, working virtually allows you access to teleconferencing equipment that can solve this problem for you immediately. Your clients just have to be in front of a computer, and presto. You're all set to meet!
You Don't Have Dedicated Office Space
Professionals who work out of their homes or even on the road are confronted with the problem of not having an actual office in which to meet with their clients. A virtual office will solve this issue for you in a cinch. Part of renting virtual office space is getting physical office space that you can use for client meetings. You look professional, and your client is satisfied, too.
You Don't Have a Proper Business Address
Working from home
usually means that you have to give out your home address as your business address. However, for security and privacy reasons, few professionals do this. The solution is a provider of virtual office solutions because such a provider normally
grants you access to a legitimate business address
that also comes with a mail forwarding service. You get a business address and you keep your privacy intact.
There's No One for Clients to Contact When You're Not Available
Sometimes, you're not going to be available to handle all client contacts. If you're not making enough money to hire an employee, consider a virtual office solutions provider instead. Such a provider will set you up with a
virtual receptionist
who will take all of the incoming calls and emails from your clients.
You Have No Business Continuity Plan
Most businesses have a business continuity plan in place in case something goes wrong, so that they can still continue operations in the event of an emergency. If you're working out of your home, however, it may be more difficult to plan for a business emergency. That's why a virtual office can offer you both the space and the equipment you need to carry on operations, at least for a little while. This applies if your computer goes down or your phone goes out. These are the five problems that your virtual office could solve right now. Having an office of this type is really a dream come true because it's so versatile and addresses all of the needs that a regular home office or traditional office simply won't. To learn more about virtual offices, head to YourCityOffice.com.