Having a virtual office has numerous perks. You can get up when you want, essentially work when you want, save money on gas, and save commuting time, to name a few benefits. But breaking yourself away from the security of a day job can be a challenging task. However, thousands of people have done just that, as there is more flexibility in the way you choose to work than ever before. The biggest challenge is finding a virtual business that suits your skill-set.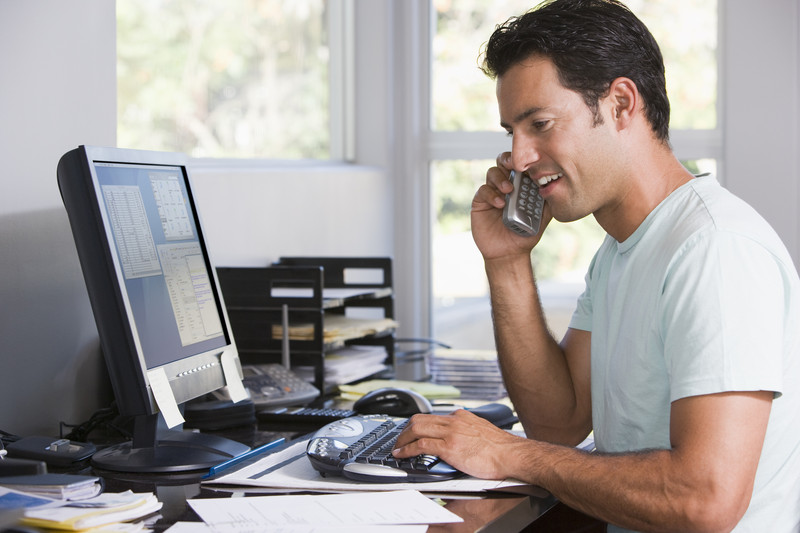 A Vast Amount of Material Needs Online Writers
If you think you are able to write well, then there are many opportunities online that can help you secure income. However, to be able to earn enough money online to replace a full-time job, you need to be able to write well and at a relatively fast pace. Several specialized blogging communities offer $50 or more for an article they want to syndicate. The challenge, however, is being able to write well enough to have your work syndicated. Often, you may take the time to write a piece, but it may not be what they are looking for.
An Effective Blog Can Make You A Lot of Money
With so many people using the Internet, there is a huge opportunity for companies to make money by advertising online. Blogs are locations that these companies often choose to advertise. While you would need to have a lot of visitors to your blog to attract a company to advertise, nearly any blog is able to use Google AdSense, which posts ads from companies onto your site. Each time a person clicks on one of these ads, you earn a small amount. That amount can range widely, but it is generally anywhere from $0.30 to $2.50 per click. Generally, about 2 per cent of people visiting a site click on the ad. That means if you can generate 10,000 views per day, you're earning around $200. You may choose to make several blogs and earn a smaller amount off each of those.
Advertise a Service on Free Classifieds Sites
Websites such as Craigslist.com can generate a lot of traffic to your at-home business. The key is identifying your skill and then marketing that to the world. Customers will view your ad and then contact you. Your skill could be playing the piano, for example. Advertise that online and you can get a huge response from people wanting to learn how to play.
Be Persistent When Starting your Virtual Office Based Business
Getting started is the hardest part, but if you apply consistent effort, your at-home business could take off. Even if it doesn't, you will learn from your mistakes and then you can make adjustments. Eventually, you will likely figure out the right formula for your at-home business. Once that happens, it's just a matter of being able to keep up with the number of clients asking for your service.