Three Tips to Finding Great New Employees
Posted on 19/10/2018
Are you seeking new employees for your busy, successful company? Great people make great companies, so it is surprising that companies don't invest more time in hiring and on the recruitment process. Finding the perfect employee to suit your business needs and to fulfill the requirements of a specific job description isn't as easy as you would think.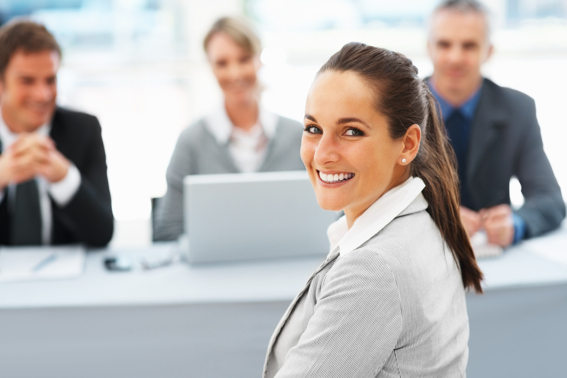 While you can advertise a job position, receive hundreds of applications and choose an experienced candidate that is a close match, there is no guarantee that they stay for the long haul. Finding an employee that will stay with the company for years and grow with the company takes more research, a longer hiring process and more than one interview with the team. If you are looking for advice, check out these three tips for how to find great new employees that will stay on-board with your company for the long run.
A Positive Work Environment and Culture Equals Positive Employees
When you are interviewing your applicants for a position, talk to them about your place of employment. Allow them to experience it first hand by holding your interview within the work environment. Explain to the employee what a normal day looks like for your company, focusing on the positives and explaining any potential drawbacks. The more your potential employee knows about the work environment, the less anxiety they will feel. If your candidate feels a positive vibe in the office atmosphere and senses a positive work culture, the closer you are to finding a match.
Great Benefits Attract Great Employees
When you are putting out an advertisement for a new position, make sure you mention the benefits the new employee will receive. You will only find a motivated and resourceful employee if you offer an excellent benefits package. While some companies hire good employees without all the extra benefits, they may not retain employees for the long term. Show your business' bonuses and attract intelligent candidates who will want to stay and grow with your successful company for years to come.
Stop Waiting: Go Out and Find Your New Employees
It is easy to wait around for applicants, but why not go out and find them yourself? Recruitment fairs are an excellent way to showcase your business and explain the highlights of your company to possible new employees. Many companies find their newest employees through social media tools, such as LinkedIn, Facebook and even Twitter. Why wait around when your business could be blessed with a new team of go-getters? Meet with local candidates at a recruitment fair and find employees who will fit perfectly in your company. Now that you have a few tips on how to find and hire great new employees, get out there and begin your search. Choose to meet with positive-minded and motivated candidates more than once before you make your final choice, put them on a trial contract to see how they fit into the work environment and advertise what your company will offer if they are chosen as a new employee.