LinkedIn is a popular social networking website that specifically focuses on professionals who want to connect with other career-minded people, look for job opportunities or build their own personal or corporate brands. But that's not all LinkedIn is good for. In fact, the site, which claims to have in excess of 259 million members in more than 200 countries and territories, is also quite the tool for generating leads. When it comes to the small business owner making use of our virtual office spaces, LinkedIn can be a great equalizer, providing opportunities that might not have otherwise been available. However, these opportunities only materialize if you have a solid LinkedIn lead generation strategy. Here's what you need to know about how to generate leads using LinkedIn.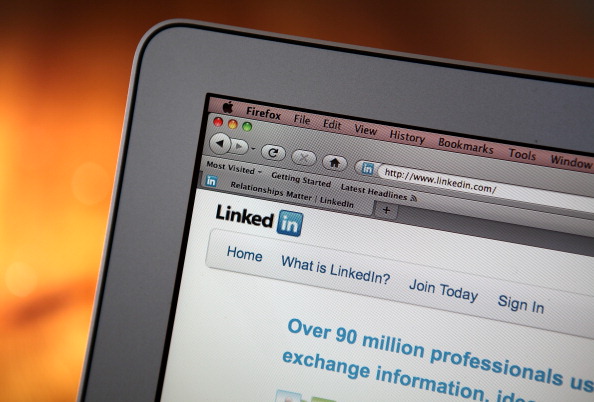 Establishing The Virtual Sales Pitch: Put Up a Profile Page
Before small business owners can get on with the work needed to generate leads via LinkedIn, they need to set up their LinkedIn profile pages. Setting up profiles with relevant data, and keeping that data current and informative, will give prospective customers a good overview of your value proposition. It's important to provide enough information on the profile pages to ensure that visitors know the who's, what's, where's, when's, how's and why's, because failing to answer these important questions could end up costing you potential customers.
Getting Known: It's All About Connections
If the objective is to generate leads, small business owners have to be serious about growing their lists of connections on LinkedIn. Current and past clients, business associates, partners and industry leaders are just some of the options when it comes to possible connections. The more connections small business owners have on LinkedIn, the more potential leads they will have, since each connection is a potential customer for products or services. How, though, do you go about finding connections? Small business owners can grow their connections lists by using the LinkedIn search engine to find people and organizations in their sectors and then send requests to add them as connections. LinkedIn's internal email program, InMail, is another great way to reach out to potential leads and to stay in touch with current connections as well.
Discover Who's Who and Focus Your Lead Generation Efforts
Whether small business owners are selling products or services, they can find prospective clients by conducting a little research via LinkedIn. There are, after all, hundreds of millions of members. LinkedIn's press department says that professionals are joining the site at a rate of over two new members per second. This is a vast pool of potential contacts. The search functions on the social networking site provide enough functionality not only to find possible customers, but also to research them to see if they fit the desired target segment. Doing this can help small business owners to generate targeted leads who are more likely to respond to marketing offers.
Want to Make an Impact? Join a Group
Joining groups is a great way for small business owners to establish themselves as thought leaders, share ideas with other companies or people, build their corporate brands and get to know other group members. Small business owners who are active participants in discussions and who show that they really know their stuff will ultimately make the sort of impressions that could convert group members into clients. While it might be tempting to join as many relevant groups as possible, it actually makes more sense to choose a small handful, say, two or three. That way, small business owners can have an authoritative and compelling voice in a few specific groups rather than a small and insignificant voice in dozens.
LinkedIn is definitely a useful tool for generating leads. By having a solid profile page, making meaningful connections and targeting a specific audience, small business owners plying their trade from virtual offices can leverage the functionality of the popular social networking site to grow their customer lists. For more information about how to grow your business, or to discover how a virtual office can provide your business with valuable resources, visit us today at http://www.yourcityoffice.com.