The Ideal Package for Each Kind of Business
Posted on 13/09/2018
After the decision has been made for a business to seek out virtual office space the next question will be inevitable. Which services will the business require in order to prosper? There are a wide variety of packages available, each one with its own advantages. Compiled below is a helpful list of the different kinds of businesses that have a history of using virtual office space and the services that they most often require.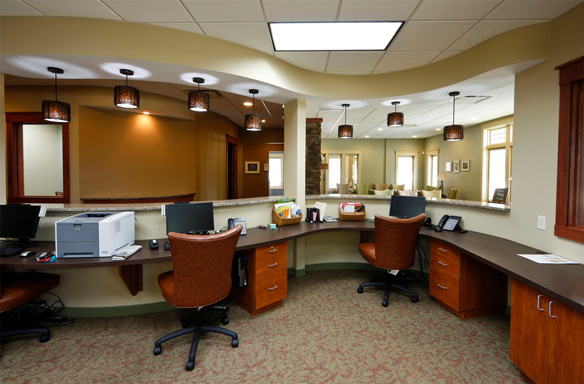 International Businesses
City Office operates throughout the world, providing virtual offices globally from all the major cities in Europe to the biggest business hubs in the United States of America. This is ideal for companies that have grown to the point of expansion, launching operations in new markets and foreign territories. The use of an all-in-one virtual office package is the most common one for international businesses; it removes the need to worry about little details so that they can focus on business. From office space to meeting rooms to professional phone services, when starting from scratch in a new market you will need every advantage you can get.
Home Based Businesses
The great thing about the world operating in the digital realm is that a lot of business can now be conducted from the comfort of the living room. This makes it a lot easier to start a new business or operate a smaller business more casually and a virtual office can fill in the gaps that your home can't. The most common service used by a home based business is the prestigious address, which is used to appear more professional. Most home based businesses do not use phone services until they have grown to the point where they can no longer handle their own incoming calls, but they still use the mailing services to sign and forward packages.
Small and Medium Sized Enterprises
SME's (small and medium sized enterprises) account for around twenty percent of all virtual office clients. The majority of them use virtual office services to attempt to move into new markets or dip their toes in the water of new cities, testing out advertising campaigns and marketing strategies and gauging the results before making any further decisions. For these reasons they usually require the use of an all-in-one virtual office package, although usually for small periods of time and rotating through different cities.
If you're operating your own business and are looking into acquiring the services that a virtual office can provide, then all you need to do is match up the kind of business you have with the utilities that are most often required by that type. If you look at the wide variety of packages available and still can't decide which one would be best for your business then you shouldn't hesitate to call and talk to one of our representatives. They will be able to quickly talk you through the advantages for each option available to you; from there it's simple to match you up with a virtual office in the city of your choice.