If you're an entrepreneur or small business owner, it's likely that you have a wealth of concerns regarding rising office rental prices and the general cost of doing business. If this is the case, you should be looking to find out more about virtual offices to decrease your business costs. If you are managing a remote staff, there's no reason not to reap the benefits of this modern business solution, compared to the costly and tedious services related to traditional office and business practices. Here are some of the benefits of working with a virtual office rather than just
Working from home
, and where you can find virtual office solutions.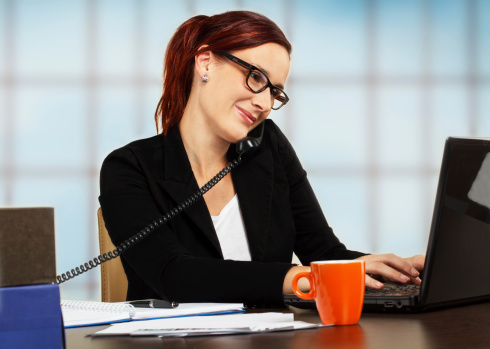 Virtual Offices Can Save and Grow Your Business by Cutting Costs and Maintaining Professionalism
The costs involved with renting a traditional office space can be crippling to many businesses, and many entrepreneurs or start-up companies are unaware of any modern alternatives. As a result, they are struggling as they try to deal with the costs of this traditional way of doing business. With the inception of new Internet-based tools, employees are able to work remotely out of the office and managers are able to do the same, while saving money. A virtual office service can provide your business with a professional business address where you won't have to pay rent, as the virtual office space service will forward all mail sent to your virtual address to your home or other address, and you'll benefit from still having a reputable business address. This is something that you just don't get when you work only from home. Your business, as well as the other businesses that use the same virtual office, will share the overhead,
making the cost of doing business that much smaller
. This also makes a virtual office an ideal option for start-up companies. The benefits and amenities of virtual offices outmatch the limitations of other cost saving business measures, such as working out of P.O. boxes or working from home.
Amenities Offered by Most Virtual Office Services
Saving you money is the number one priority of virtual office service companies,
but the amenities make having a virtual office an even more attractive
and legitimate alternative to physical office space. Many virtual offices give their clients the opportunity to rent a meeting or conference room at the virtual office address so they can meet and greet potential or established clients. This is a great way to keep your business looking credible and professional, as meeting at coffee shops or in your living room isn't always the best way to do business. Also, many virtual office services provide their clients with office space should they need it, and may even provide kitchens, parking facilities, break rooms, video conferencing equipment, and lounges, so that you have access to any amenity that traditional offices provide, at a fraction of the cost. If you're using a virtual office service, you'll also be provided with receptionists, who can forward any information, correspondence, or phone calls directly to you. The virtual office service handles all aspects of their human resources, so you'll have much less to deal with as a remote manager.
Virtual Offices Reduce Your Company's Environmental Impact
Because you, your employees, and your clients will no longer have to travel to and from the office, or at least not as often, your virtual office will have less of detrimental impact on the environment by lowering your emissions and fuel usage. Also, if you and your employees are able to work remotely from in and around your nearest city, you will be helping to reduce commuting times and traffic issues in your community. There are many more advantages to working with a virtual office service provider, so to find more information about how to update your business, save money, and reduce your imprint on the environment, contact us at
yourcityoffice.com
to find a virtual office that fits your business in your area.