How Larger Businesses Can Benefit by Using a Virtual Office
Posted on 05/09/2018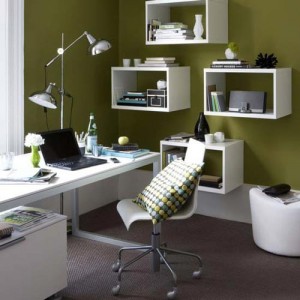 It may not seem like an established business, one that already leases physical office space, would be able to find a reason to use a virtual office. Although the reasons may not be immediately clear there are many ways that any established business, large or small, can benefit by using a virtual office. Already having an office does not limit a business from taking advantage of these great opportunities that virtual offices provide.
An Inexpensive Way to Bring Your Business into a New Country
Branching out into new territories is often a necessity if your aim is to grow your business, but the expense involved with bringing your work into a new country often kills any plans of growth before they can happen. With a virtual office you can save money by doing your work remotely when you branch out into new countries, using the luxuries of the office when needed and not worrying about the expense when you do not require office space.
It Makes Travelling Easier For Your Employees
Large businesses often need to send employees into new cities to take meetings on behalf of the company. Many times this ends with a representative having to meet with potential new clients in hotel bars and conference rooms. This is a difficult way to appear professional. With a virtual office you can send your employees off to take meetings in a professional environment, keeping up appearances no matter where you need to be.
Expansion Has Never Been Simpler
Every business reaches a point where it gets too large for its current state and needs to start growing. Larger offices are required to expand the size of a business and it can take quite some time to set up. With the use of a virtual office you can expand the size of your business at your own pace, not worrying about running out and leasing more office space immediately. You can use a virtual office for as long as you need for any extra employees or business that needs to be conducted, only committing to a new office space when you're ready for it.
Virtual offices are great for all businesses, large or small, new or established, every one of them can gain an advantage by using a virtual office. For large businesses a virtual office can be used to assist in expansion, operating in new countries and for employees that are constantly representing your company when they travel. With all overhead taken care of and buildings located in the most beautiful parts of the largest cities in the world, our virtual offices are ready to go and do not require any work. All you need to do is take the leap and bring your business to the next level.