In any business environment, it is inevitable that you have to hold your fair share of staff meetings in order to set goals, see how everyone's doing, and determine whether those goals are being met. A team staff meeting should be efficient and communicate everything that you need in a short amount of time. The key to great team or staff meetings is productivity! Master the art of holding efficient team or staff meetings, and watch how results in your workplace will meaningfully increase. Here are five steps to improving your small team or staff meetings.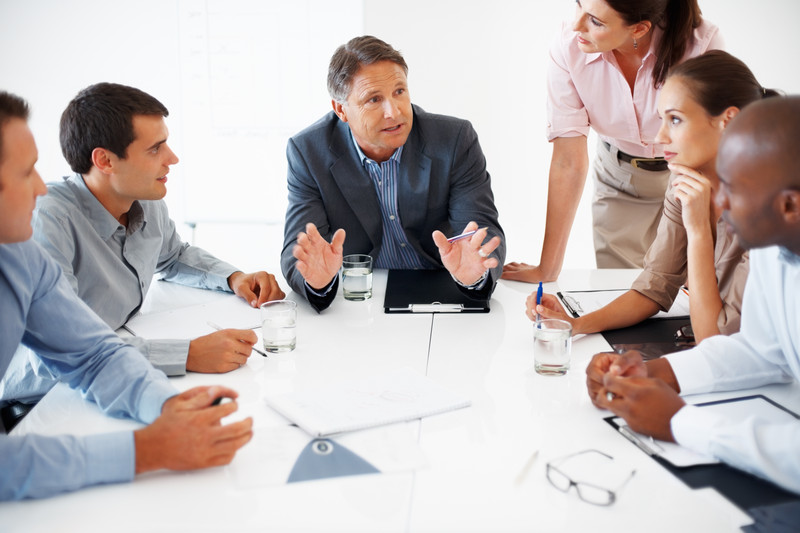 Agree On the Meeting's Purpose
The first step to any successful staff meeting is to agree on the purpose of the meeting. If you don't, then order will likely fall apart and your meeting will be in shambles. Allow all of your team members just a minute or so to report on their progress in their specific area of accountability. This will save lots of time, as it allows for bullet points of information per individual.
Create an Agenda
The whole reason for coming up with an agenda for your staff meeting is to create order. It also sets a course for the purpose of the meeting. Having an agenda will ensure that your meeting stays on track. Be sure to stick to the agenda though, because lots of business meetings have an agenda and then fail to adhere to it.
Keep It Short and Simple
Staff meetings shouldn't go on for hours. You shouldn't let anyone in your meetings go even just one minute longer than necessary. At the same time, if you've set aside one hour for the meeting, don't think you have to stick to an hour-long meeting when everything's already been covered in 45 minutes! Being too rigid can waste time that you could be using productively.
Guest Speakers Are Useful
To switch things up from time to time, make an effort to bring in some interesting and entertaining guest speakers. This can even be as basic as just bringing along somebody from another department in the company for the purpose of updating your entire staff. After all, it's a lot more efficient to stay up to date on what's happening in other departments when there's a regular contact from that department.
It's a Great Time To Practice Your Skills
Staff meetings are an ideal time and place for you to practice your skills. You can prompt everyone else to practice their skills too by introducing team-learning activities that either sharpen or teach skills to your various team members. For example, why not role-play job skills during your next meeting? If you incorporate these five steps in your team or staff meetings, then you'll be able to improve the quality and the scope of your meetings. Note how these steps involve both a degree of discipline and a degree of creative flexibility. Team or staff meetings are meant to promote a more efficient workplace environment, and if you implement these steps, you'll have better meetings.