Amazing Services Offered for Smaller Business Types
Posted on 15/09/2018
Virtual Office services are often associated with many of the most common business types: international businesses, home based businesses and small and medium sized enterprises make up a large percentage of the virtual office clientele. However there are plenty of other, often smaller, business types that can easily benefit from the services that a virtual office can offer. Sole Proprietors, start-ups and even local corporations all have a history of using virtual office space and services to assist in the growth of their businesses. Here are the most common packages for each of them.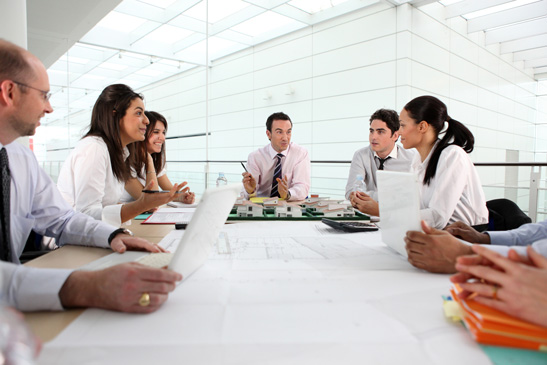 Sole Traders
A sole proprietorship is a kind of business where there is absolutely no legal distinction between the individual and the business. To be a sole trader there must only be one owner, it is high risk but also high reward. Fortunately it doesn't have to be as much of a gamble as it seems, because many sole traders reduce the risk by using telephone answering solutions and mail forwarding services. Being able to pick up mail from a dedicated address and have business calls forwarded to a mobile phone are huge blessings for sole proprietors.
Start-Ups
Start-Up Businesses make up the largest demographic of virtual office clients and with a very good reason. Leasing office space, and the additional costs associated with it, is probably one of the most burdening expenses to a new business. Start-up businesses often take advantage of the physical office by using the conference rooms to take meetings in, appearing as professional as their longer running, more established rivals. They also like to use the professional executive assistant services to take and coordinate their calls, saving them the time and money needed to hire a full time secretary.
Local Corporations
Corporate businesses aren't usually associated with virtual offices because they tend to have their own office space and a long list of employees to handle phone, mail and assistant duties. However, these local companies still use all-in-one virtual office packages when they need to temporarily branch into new markets to generate interest in their product or service. The all-in-one package is perfect for this as it provides everything a business needs to get started from the ground up, from a physical space to hold meetings to a local receptionist to handle calls while the corporate representative is in town. Most of the time these corporations look into the availability of physical office space, on a temporary basis, at the virtual office location.
There are many different types of businesses and every one of them can find a way to use virtual office services to their advantage. Whether it's an all-in-one package to liaise with a customer base in a new market or a basic virtual personal assistant service to help those flustered new business owners, there is a package for everybody. If you have been debating the use of a virtual office and aren't sure what can be done for you, simply click here to visit the Your City Office front page and click on the telephone icon on the top of the page to be instantly connected with a representative. Together we will find a package that will put a smile on your face.