The Social Media landscape is changing rapidly. As 2018 arrives, the world is nearing the midway point in a decade marked by constant internet access through mobile devices and the blurring of 'professional' and grassroots campaigns across a variety of new social platforms. Even the smallest businesses should be compelled to embrace social media marketing in 2018 to maintain relevance, expand their audience, and collect valuable feedback.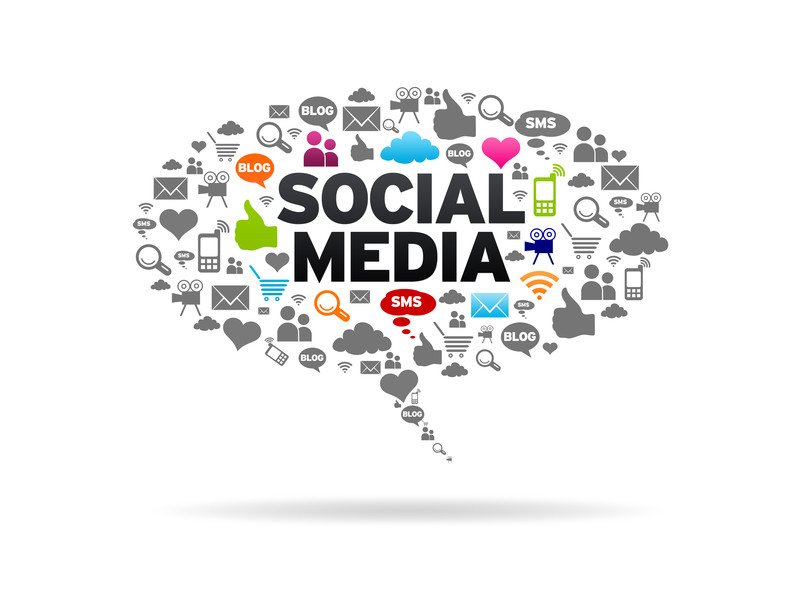 It's important to be aware of the biggest social media changes emerging on the eve of the new year. The top trends and technologies gaining ground now will soon be mainstream venues for critical marketing and outreach. By investigating - and even embracing - these trends now, you can make sure your business will be on the cusp of exciting new opportunities in communication and brand management.
Shift Your Focus to Niche Networks
What were once niche platforms like Tumblr and Pinterest are rapidly growing in mainstream popularity, and consequently a slew of big brands are appearing with their own content on these and even smaller platforms. While active monthly users for these platforms are still estimated to be fewer than 100 million, the audience may be critical for your business. As the average age for established platforms like Facebook and Twitter increases, younger users are populating more trendy and 'alternative' social networks. It may not be necessary to create brand new content to gain a presence on these platforms; explore ways to cross-pollinate, using each platform for its respective strengths. For example, both Pinterest and Tumblr are a great place to aggregate images, links and videos that you can link to from Twitter.
Think Beyond Your Borders for a Worldwide Reach
The biggest growth among internet users isn't in North America at all. As growing markets with massive populations like India and China explode into cyberspace, the respective value of Western social media platforms is diminishing. Typically, social networking and media sites do not translate well across borders. In China, for example, the biggest trends are multimedia-messaging apps like WeChat and twitter-esque sites like
Tencent Weibo
and
Sina Weibo
. If your business has a global focus, it will be critical to employ content experts in other countries to expand your reach. Due to the cultural - and technological - differences, posting the same content across platforms overseas is not an option, even after translation. The trends, idioms and content strategies that work in Western countries are not the same ones that work in countries like China and Japan. These emerging platforms could also indicate what trends will strike the western world in the coming years, so staying current on the Asian social media scene in particular should be a priority.
Embed Content for More Control
Major media corporations have been eager for years to find ways to bring their content to social media sites without losing control or sacrificing ad revenue. New platforms that specialize in embedded content are giving them that opportunity, and quickly growing as a result.
The best example of this is Storify.com
, which excels at SEO compatibility and analytics support. Users create and organize content on Storify and then embed it on their own corporate websites, personal blogs or other social networking platforms. This ensures that search engines will pick up and accurately track the content they create, while maintaining the broad-reach advantages of traditional social platforms.
Mix and Match with Multimedia
Multimedia is hardly a new idea, but sites like Vine Videos and
Upworthy
have spotlighted in recent months how most viral content is not written content. Videos and podcasts also have the advantage of playing in ambient spaces; people watch and listen to content while they work or browse other sites. Posting videos on Vimeo or YouTube also expands your audience, while embedding videos on any blog or social network brings a visible diversity to your content. More than ever, even small businesses are investing in audio and video creation as the most effective way to grow their voice. In the audio space, creators and listeners alike are shifting away from proprietary platforms like iTunes to use
sites with built-in social features like SoundCloud
.
Content Contests are More Competitive Than Ever
Asking consumers to participate as content creators through contests is an affordable, engaging method of content creation that has exploded in the past two years. Due to its popularity, it's now more competitive than it ever has been. Companies will have to respond in 2018 by offering bigger prizes. Without sufficient incentives, participation will be low as big corporations offering higher stakes draw creative viewers into other contests. Companies will also have to find ways to help users create content easily without losing quality, as more and more events vie for their attention. It's important to get content contests right; nothing looks worse than a fancy contest page with a mediocre prize and no participants.
Don't Forget About a Physical Presence
Having a physical address and
traditional contact information like a phone number is still as important as ever
, and that's not about to change in 2018. Services offering a virtual office like yourcityoffice.com enable businesses that are otherwise internet-only or inaccessible to traditional communications to gain the same benefits. Not only will it expand your prominence and reach, but it will also strengthen your brand by building trust and legitimacy. Next year promises to be an important one for social media marketing. Start using these opportunities to post and promote your brand now, and you'll soon find yourself in a prime position to capitalize on the most exciting trends of 2018.